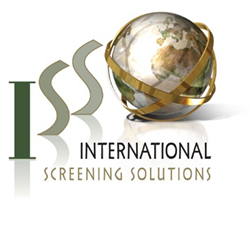 Only one in three companies make the list more than once.
Kennesaw, GA (PRWEB) August 23, 2017
International Screening Solutions, a global risk data software and screening firm, was again recognized by Inc. magazine in its annual Inc. 5000, an exclusive ranking of the nation's fastest-growing private companies. Only one in three companies make the list more than once. ISS provides global sanctions, adverse media, and PEP data for background screening companies and AML and KYC risk management programs.
"We are honored to once again be included in the Inc. 5000 list," said ISS CEO Chuck Papageorgiou. "The thanks go to our customers, employees and partners who have helped us refine our products and strategies for this exciting growth journey."
The 2017 Inc. 5000 was unveiled online at Inc.com, with the top 500 companies featured in the September issue of Inc. Based on revenue growth over three years, qualifying for the list gets harder as businesses mature and the starting base revenue number grows. Minimum qualifications include certain revenue levels and typically 50% growth over a three-year period. ISS revenue growth has exceeded list qualification three years in a row.
Founded in 2007, International Screening Solutions serves pre-employment and due diligence screening firms in the United States and abroad with global sanctions, PEP, adverse media and ID verifications services. Its flagship product, WorldWatch Plus, is a proprietary screening tool that searches data from thousands of sources in fractions of a second for anti-money laundering and "know your customer" programs. WorldWatch Plus has quickly grown to conduct millions of global screens on individuals and business entities, with millions more being monitored by the SaaS solution.
More about Inc. and the Inc. 500|5000 Methodology
The 2017 Inc. 5000 is ranked according to percentage revenue growth when comparing 2013 to 2016. To qualify, companies must have been founded and generating revenue by March 31, 2013. They had to be U.S.-based, privately held, for profit, and independent--not subsidiaries or divisions of other companies--as of December 31, 2016. The minimum revenue required for 2015 is $2 million. Companies on the Inc. 500 are featured in Inc.'s September issue. They represent the top tier of the Inc. 5000, which can be found at http://www.inc.com/inc5000.