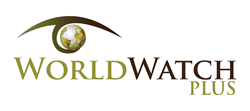 "The combination of fresh data and on-going monitoring meets and often exceeds the technical requirements of our customers."
Kennesaw, GA (PRWEB) May 25, 2017
International Screening Solutions recently released enhancements for the WorldWatch Plus® self-service portal and XML web services integration to improve reporting and monitoring control for customers. WorldWatch Plus is the leading search software tool for global sanctions, PEP and adverse media in pre-employment, AML and due diligence settings.
"The enhancements represent a continuous improvement plan at International Screening Solutions, driven by market needs, changing regulations and customer requests," said ISS Chief Technology Officer Eric Beach. "The combination of fresh data and on-going monitoring meets and often exceeds the technical requirements of our customers."
Enhancements to the self-service portal do not impact WorldWatch Plus integrations and Web Services APIs, but the features can be accessed by integrated customers wishing to use them. The portal enhancements released included reporting expansions and client control of monitoring events for global sanctions, PEP and adverse media searches.
Portal Enhancements

Subject Reporting – reporting capability was added with summary information for all subjects searched, regardless of results. The reporting includes the type of search conducted, results summary, adjudication status, and monitoring activity.
Monitoring Event History – query functionality was enhanced to look up historical monitoring activity on a searched subject, allowing users to confirm and report on monitoring activity, within a specific date range.
Monitoring Control of Name Variations – the system now allow users to specify name variations to be included in ongoing monitoring, to remove unwanted or redundant monitoring event activity.
API Enhancements

Monitoring Alerts – a new API was established to receive alerts when new information on a search subject is available as a result of ongoing monitoring activity.
Matching Details – an existing API was enhanced when returning alerted items as a result of monitoring, allowing customers to focus adjudication or due diligence on new information for faster turn-around times.
Monitoring Control – a new API was created to give customers control to enable or disable monitoring activity for a specific search case, allowing flexibility to mirror due diligence and monitoring policies.
WorldWatch Plus collects global sanctions and watch list data from publicly available sources in more than 200 countries and jurisdictions. The dataset is refreshed daily from 1,600 global sanction sources and 1,100 PEP sources, with an adverse media archive of 6 million articles. ISS announced last week that consumer reporting agency (CRA) customer use has risen 40% in the first quarter of 2017, compared to the same period last year. Customers conducted 13 million search transactions with WorldWatch Plus in 2016.
About ISS
Founded in 2007, International Screening Solutions serves pre-employment and due diligence organizations globally, delivering global data products, led by WorldWatch Plus, for pre-employment, anti-money laundering (AML), and "know your customer" (KYC) programs.