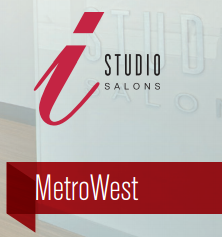 Our new MetroWest location offers even more stylists the opportunity to succeed by doing what they love.
Maitland, FL (PRWEB) May 06, 2014
iStudio Salons, a growing chain of premiere salon communities, is pleased to announce the opening of its sixth Orlando-area salon in MetroWest at 6996 Piazza Grande Avenue in Orlando, Florida. The iStudio Salons expansion into MetroWest brings the total number of iStudio Salons sites in Florida to seven—for a total of eight sites nationwide.
"Top area stylists are finding enormous success with our five salons in Maitland, Dr. Phillips, College Park, Colonial Town Center and Waterford Lakes," says James Schregardus, co-founder and President of iStudio Salons. "Our new MetroWest location offers even more stylists the opportunity to succeed by doing what they love."
Founded in 2009, iStudio Salons represents a revolutionary concept in salon ownership. Each salon is divided into 20-30 studios—fully-furnished "mini-salons"—designed expressly for leasing by independent hair stylists, nail technicians, estheticians and massage therapists. Free from the constraints of booth rental, these beauty professionals are able to set their own hours, sell their choice of retail products, and keep 100 percent of the money they earn.
"Our new MetroWest salon studios are filling up fast because Orlando beauty professionals want to run their own business without the hassles and expense of traditional salon ownership," explains Mark Abbett, co-founder of iStudio Salons. "This new salon is especially exciting due to its upscale retail location, convenient parking and community atmosphere."
An Open House for interested salon professionals at the new MetroWest location is scheduled for Monday, May 19 from 5:00 PM to 8:00 PM. This event features entertainment, giveaways and the one-time-only opportunity for beauty professionals to receive incredible signing bonuses when signing a lease that evening. Interested beauty professionals are invited to book a tour of the new MetroWest salon before all studios are reserved. For more information about iStudio Salons, or to learn more about joining the iStudio Salons community, please contact Barbara Joseph at 407-900-5120 or visit http://www.iStudioSalons.com.
ABOUT ISTUDIO SALONS
iStudio Salons, headquartered in Maitland, FL, is one of Florida's fastest-growing communities of independent salon professionals. iStudio Salons enables beauty professionals to reap the rewards of running an independent business—without the risks typically associated with traditional salon ownership. In addition, every iStudio Salon is painstakingly designed to provide its beauty professionals with a private, sophisticated, fully-furnished space in which to serve their clientele, while simultaneously fostering the kind of genuine camaraderie that comes from like-minded professionals practicing their craft under one roof.