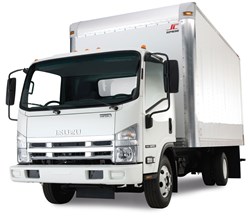 We've closely examined products that are known or relatively unknown to the public to produce the best cleansers for any vehicle type.
San Antonio, Texas (PRWEB) August 28, 2013
Replacing engines inside vehicles produced for commercial purposes is one task that many business owners encounter. The GotEngines.com company is now helping companies to find low cost Isuzu box truck engines online at http://www.gotengines.com/isuzu/reconditioned-isuzu-engines.html .
These motors are part of the NPR series that begin with displacements of 3.9 liters. These motors are generally found in the majority of box trucks that are marketed by Isuzu through third party retailers in the United States.
"The 1985 year engines through early the 1990s units are now supplied in our inventory," said a company rep for Got Engines.
The motors now in stock include the 4BD1T and the 4BD2TC that represent the most common builds.
The partnership of GM and Isuzu has popularized these types used for replacement in the U.S. Diesel engine resources can be difficult to locate online due to the surge in gasoline-only engine suppliers.
"We support the standard consumer engines and the box truck types to offer as many selections as possible to buyers of Isuzu motors," the company rep confirmed. The current pricing and inventory numbers can be easily extracted from the search tools now posted on the company homepage.
Conversion kits for Isuzu diesel engines can be found for sale through some sources online. One drawback to using conversion kits is the aftermarket parts that are used to replace OEM parts. Most vehicle manufacturers recommend that only genuine parts be used when performing engine repairs, maintenance or upgrades.
The box truck motors and additional engines in stock are currently shipped without freight costs to all buyers using the toll-free number at 1-866-320-1065 or online systems to order.
About GotEngines.com
The GotEngines.com company currently sells Ford, Chevy, Dodge, Jeep, Chrysler, Plymouth, Honda, Toyota and other automaker brands from its used engine warehouse in North America. This company supplies immediate access to trained specialists in the engines industry to assist all consumers. The GotEngines.com company now features its limited warranty policy as a dedicated incentive for all purchases made form the company inventory. Low prices are continuously monitored and changed as needed to support consumer purchases online and offline. Current search tools online now provides instant access to transmission pricing.