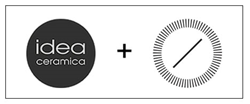 The high volume of imports coming into the Port of Miami - combined with South Florida's robust economic drivers - have created tremendous demand for efficient and affordable distribution facilities
MEDLEY, Fla. (PRWEB) November 12, 2019
COMPASS COMMERCIAL today announced that its industrial brokerage division negotiated a 39,000 square foot lease on behalf of Idea Ceramica USA, Inc. at a facility in the heart of Medley, FL, a prime distribution hub in Northwestern Miami-Dade County. Compass Realty's Commercial Division represented the tenant in the lease transaction and was the only broker involved in the deal.
The new lease includes more than 39,000-square-feet of highly efficient warehouse space, plus offices, and employee service space.
"The principals of Idea Ceramica demanded a sub $9.00 per square foot rental rate. This occupancy expense limit left newly constructed distribution buildings out of consideration. However, Miami's older and far less efficient warehouses remained unappealing and impractical as expansion locations for a major international distribution firm. It was Compass' preexisting relationship with building ownership that allowed Idea Ceramica to get an offer in immediately upon notice that the previous tenant had vacated. This deal is a clear indication of the high demand for warehouse facilities in the Miami metropolitan area," said Brad Kuskin, a founding principal of Compass who leads the commercial team of Compass Realty's South Florida operations. "The high volume of imports coming into the Port of Miami - combined with South Florida's robust economic drivers - have created tremendous demand for efficient and affordable distribution facilities within the heart of Miami's transportation and distribution core."
Idea Ceramica USA is the exclusive importer for well-known Italian flooring and tile manufacturer Idea Ceramica. The firm sells and distributes Italian-made ceramic flooring and design products to all regions of the United States, with domestic distribution based out of Miami. Kuskin noted that the new lease is not too much larger than the company's previous 34,000-square-foot facility. However, the newly constructed facility provides efficiencies that lead to more than a 35% increase in warehouse capacity.
"Idea Ceramica USA is busier than ever due to the continual construction cycles in the US economy. Whether it's brand new construction or renovating older structures in place of development, ceramic flooring products demonstrate a counter-cyclical resiliency not found in many other high-end Italian brands," says Gianni Bergonzini, Director of US Operations for Idea Ceramic. As a critical corporate tenant occupying less than half of the industrial complex, Idea Ceramica now has the appropriate space to expand and meet the ever-growing demands of its US-based clientele.
Compass Commercial will continue to service the domestic real estate needs for Idea Ceramica and other international brands participating in the US's booming economy.
This lease is the second transaction the Compass Commercial team completed this month for an international corporate industrial tenant occupying more than 30,000 square feet - another indication that distribution and industrial building demand remains strong. Tenants quickly respond when presented with an efficient layout in a strategically located building.
Kuskin notes, "Our goal at Compass Commercial is to maintain strong personal relationships with landlords, managers, and owners across all asset classes and in all regions. These relationships sometimes allow us to get the first look at space and to present our clients with off-market or inside deals that have not been picked through by the general markets."
Brad Kuskin is a Founding Principal of Compass Commercial Real Estate in Palm Beach, Florida.
For more information, please visit compass.flcre.com, email compass@flcre.com, or call (561) 264-5343.