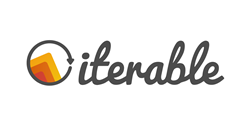 "We're pleased to welcome Will and Andrew to Iterable's world-class leadership team. Their collective expertise will help us grow sustainably and ensure our customers are in safe hands."
SAN FRANCISCO (PRWEB) December 18, 2019
Iterable, the leading cross-channel growth marketing platform, has announced the recent additions of two new executive leaders: Finance veteran, Will Johnson, has joined the company as Chief Financial Officer, and cybersecurity expert and thought leader, Andrew Becherer, has joined the company as Chief Information Security Officer.
Within the past 12 months, Iterable reached $140 million in total funding following recent closes of Series C and Series D rounds, opened additional offices in Denver and London, hosted its Activate conferences in San Francisco and London, and introduced its metadata-driven individualization engine called Catalog. To build on this tremendous momentum, Johnson and Becherer will play key roles in helping Iterable continue its global expansion, enhance service offerings and further transform the growth marketing space.
"We're pleased to welcome Will and Andrew to Iterable's world-class leadership team," said Justin Zhu, co-founder and CEO of Iterable. "Their collective expertise will help us grow sustainably and ensure our customers are in safe hands."
Will Johnson, Chief Financial Officer
Will Johnson brings more than 25 years of venture capital and emerging technology experience to the Iterable team, having held leadership positions at Workday, DemandTec, GuideSpark and more. The operational expertise Johnson brings from a career in startup ventures, as well as billion-dollar public companies, will provide additional strategic leadership to continue optimizing Iterable's business and growth objectives of the future.
"I am excited to join the Iterable team as we disrupt a multi-billion dollar market," Johnson said. "Iterable has emerged as the market leader helping companies replace legacy technologies with innovative tools that directly drive impactful growth. Given our product and underlying technology, Iterable holds significant potential for transforming the way brands approach consumer marketing."
Andrew Becherer, Chief Information Security Officer
Andrew Becherer is a security practitioner with nearly 20 years of technology, computing and risk experience, having invested the majority of his career in the security sector.
Prior to joining Iterable, Becherer served as the Chief Security Officer at Datadog where he built the security program that secured their operations during their rise of rapid growth that ultimately resulted in a successful 2019 IPO. As Chief Information Security Officer, Becherer brings best-in-class security strategies to Iterable. He will guide company growth, scale and acceleration into more highly regulated markets.
"Iterable is in a unique position to partner with marketers to level up their security and privacy practices," Becherer said. "I'm eager to lend my skills to the team to serve our clients at the highest and safest level possible. There is a real opportunity here to help shape the practices of an entire industry to meet the security and privacy challenges in the post-GDPR era."
About Iterable
Iterable is the growth marketing platform that enables brands to create, execute and optimize cross-channel campaigns with unparalleled data flexibility. Leading brands, like Zillow, SeatGeek, and Box, choose Iterable to power world-class customer engagement throughout the entire lifecycle. Visit iterable.com for more information.