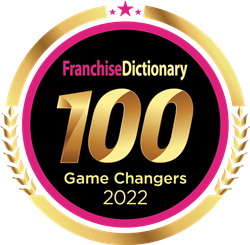 "In 2022, iTrip celebrated $1B in revenue. This achievement is significant and demonstrates iTrip's leadership in the short-term rental property management industry."
NASHVILLE, Tenn. (PRWEB) December 20, 2022
iTrip® Vacations has been named among the Top 100 Game Changers for 2022, which is announced annually by Franchise Dictionary Magazine. The designation helps set iTrip Vacations apart from other franchise opportunities.
"iTrip is pleased to partner with FranServe and assist individuals seeking a new chapter in their career involving business ownership with a franchise organization," said Vickie Storm, Vice President of Franchise Development for iTrip Vacations. "With over 105 active markets, we are a leading short-term rental property management provider in vacation and urban destinations throughout the U.S."
Franchise Dictionary Magazine offers a hands-on resource to prospective franchise owners that explores all aspects of launching and building a franchise. The national publication has more than 350,000 readers and targets prospective franchisees in an informative and educational format. The Top 100 Game Changer list spotlights 100 franchise options that offer exciting new business ventures for upcoming entrepreneurs.
"2022 was a year of rebuilding and success in the franchise community," said Alesia Visconti, CEO/Publisher of Franchise Dictionary Magazine. "A brand that earns the Top 100 Game Changers designation has gone the extra mile to improve people's lives and sets itself apart. We are thrilled to recognize and showcase these 100-plus fran-tastic brands that went above and beyond. Congrats to this year's Game Changers!"
iTrip offers franchise ownership in the short-term rental property management industry. Since 2015, the company has offered franchises throughout North America that bring a full-service management program to short-term rental owners and visiting guests. In addition, iTrip's technology platform has been recognized by Vrbo -- one of the top listing sites in the world -- with their Elite Software Partner status.
"In 2022, iTrip celebrated $1B in revenue," said Storm with iTrip Vacations. "This achievement is significant and demonstrates iTrip's leadership in the short-term rental property management industry. We offer full-time owner/operator franchise opportunities and look forward to helping upcoming entrepreneurs realize their business ownership dreams."
For more information about the iTrip franchise option, contact:
Vickie Storm, V.P. Franchise Development
615-669-8457
vickie.storm@itrip.co
itripfranchise.com