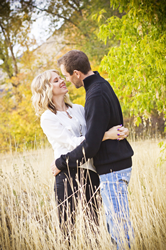 "Fall is the time when people return to school, ready to learn something new, and meet new friends. It's a great time to start a ballroom dance program," says Victoria Regan, Arthur Murray International Dance Ambassador
CORAL GABLES, Fla. (PRWEB) September 04, 2019
After a summer of camp, family vacations and long lazy days, September is the time that Americans head back to school. But it's not just kids – adults of all ages are coming to ballroom dance studios to start a season themselves, according to the dance experts at Arthur Murray International, the world's oldest dance studio organization.
"Fall is the time when people return to school, ready to learn something new, and meet new friends. It's a great time to start a ballroom dance program," says Victoria Regan, Arthur Murray International Ambassador. "Our studios see a rise in classes in September when kids start their school season, and parents do too."
What's behind the interest in ballroom dancing? It's not just a dance lesson – it's a lifestyle.

In early September, professional and amateur ballroom dancers from around the globe are gathering at the Australasian Dance-O-Rama in Sydney, Australia. Participants come from Australia, Canada, Japan, Taiwan, Italy and the United States. For two days, these dancers will compete in exciting pro/am events that are as competitive as any Olympic sport. There are similar events taking place in America and around the globe throughout the year.
For parents who have been busy with kids all summer, fall is a perfect time to carve out some 'us' time. Studies have shown that spending time together is one of the most important ways that couples show their partner how important they are. Learning something new together enhances a relationship.
Cooler temperatures and shorter days mean it's time to move exercise programs indoors. For people who like to stay active, a full program of ballroom dance classes offers a rigorous aerobic workout.
Ballroom dancing helps develop flexibility and strength, a perfect complement to any fitness routine. Weightlifters and people who play team sports like ice hockey or bowling need to keep their bodies flexible and strong.
Ballroom dance lessons are a great way to meet new people with similar interests. Often, parents only meet other parents. The dance studio is where people from the community come together.
Starting any kind of new exercise or educational program in September is a great way to beat the end-of-summer blues.
There's a world of fun, fitness and friends at the Arthur Murray Dance Studio in any community. With locations in 270 cities in 22 countries around the world, a new lifestyle awaits, for beginners and experienced dancers, singles and couples. For more information, visit http://www.arthurmurray.com.