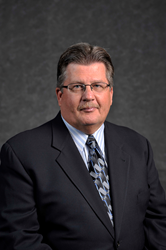 We have developed the right technologies and advanced expertise to deliver customized strategies, smooth transitions, secure environments and personalized service.
ADDISON, Ill. (PRWEB) August 29, 2017
ITsavvy, one of the fastest growing integrated IT products and technology solution providers in the U.S., just announced the expansion of their Cloud Solutions portfolio with savvyCloud—an industry leading IaaS solution; savvyCloud protects an organization's data and operations while improving cost management and productivity.
IaaS (infrastructure-as-a-service) is computing and storage along with networking that is provisioned and managed over the Internet. This trending technology provides a secure, scalable environment for computing, storage, backup, test and development, and big data analysis.
ITsavvy President and CEO Mike Theriault said, "Moving all or a portion of computing capabilities to the cloud can be tricky. We have developed the right technologies and advanced expertise to deliver customized strategies, smooth transitions, secure environments and personalized service. That is exactly what the market is looking for."
For the last two years, ITsavvy has been strengthening and expanding its cloud, backup and network management offerings. The resulting savvyCloud solution is an optimized IaaS offering for organizations that lack the in-house time and certified expertise to adequately manage their cloud strategies, but need solution customization and time-sensitive support that large-scale cloud vendors cannot provide.
Steve Lupinski, Director, ITsavvy Data Center, said, "The industry's typical cloud support offerings are ticket-based and can result in slower SLA response times. To move to a higher level of support can be a very expensive option that is often prohibitive for small and mid-sized organizations. At ITsavvy, however, personalized support is a single call away."
The savvyCloud IaaS solution delivers secure cloud service along with ITsavvy's one-on-one client service. Clients gain the assurance and security of ITsavvy's own data center technology, the expertise of ITsavvy's cloud engineers, and service from ITsavvy's certified smart hands technical team. ITsavvy engineers have advanced certifications that include network management, backup and disaster recovery.
With savvyCloud, each client engagement is fully customized. ITsavvy can add as much or as little management and support as the client desires and alert the client when service is interrupted. With the addition of savvyGuard, ITsavvy's network management solution, a certified team can oversee cloud activity and respond immediately.
ITsavvy offers several tiers of service that can include 24x7x365 monitoring by ITsavvy's in-house Network Operations Center staff and 24x7x365 U.S.-based help desk support. ITsavvy's state-of-the-art data centers include the latest, proven technologies from Cisco, Dell EMC, HPE, Citrix, PureStorage, Microsoft, VMware and Unitrends.
ITsavvy's East Coast Data Center features:

A Tier 3, 50,000 square-foot, purpose-built structure
A location that is outside of Manhattan and well above FEMA's 500-year flood plain
Multiple 2N and (N+1) redundant power and cooling systems
24x7x365 security with triple-factor authentication and multi-factor biometric scanning and card reader cage access
SSAE 16 and SOC audited, HIPAA and HITECH compliant, PCI DSS 3.0 compliant
ITsavvy's Midwest Data Center features:

A Tier 3, 147,000 square-foot purpose-built structure
A location that is outside of Chicago in a Zone 1 earthquake-rated reinforced construction
Multiple 2N and (N+1) power and climate control systems
24x7x365 monitoring and security and extensive digital recording
Secure entrances that include mantraps, biometrics, keycard access, memorized data point and multi-factor authentication
SOC 2 Type II & SOC 3 audited, HIPAA and PCI compliant
ITsavvy's Joe Llano, Vice President, Advanced Solutions Group, said, "The greatest appeal of the cloud is its promise of innovation, agility and faster time-to-market, all of which can drive revenue growth. But those benefits are only realized with a cloud strategy that is aligned with business objectives. Our cloud solutions enable clients to adopt and execute the cloud strategy that is right for their organization."
ITsavvy is a leader in tailored, end-to-end IT product and service solutions. ITsavvy built its reputation as a value-added reseller with industry-leading product availability, design and implementation, client support and delivery speed through 46 distribution centers across the U.S. ITsavvy also has data center locations in Cedar Knolls N.J. and Oak Brook, Ill. The company's user-friendly website provides concise, leading-edge IT decision-making resources, including an e-commerce site with real-time pricing and availability. ITsavvy is headquartered in Addison, Ill., with offices in Chicago's Loop; Hauppauge, N.Y.; New York, N.Y.; Naples, Fla.; Miami; Indianapolis; Warren, N.J; Davenport, Iowa; Hayward, Calif.; and Beavercreek, Ohio. Call 855.ITsavvy (855.487.2889), email info(at)ITsavvy(dot)com, visit http://www.ITsavvy.com.
Full release at: https://www.itsavvy.com/itsavvys-leading-edge-cloud-solutions-expand-smart-iaas-solution/