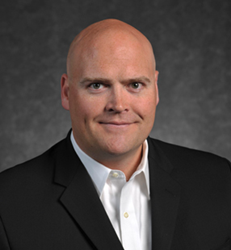 The IT operation is moving from a contained datacenter to a diversified infrastructure. Complex IT environments make it difficult to monitor the life of IT assets manually.
ADDISON, Ill. (PRWEB) August 09, 2016
ITsavvy, one of the fastest growing IT products and technology solution providers in the U.S., just announced the rollout of IT Lifecycle Management--a no-cost service to manage each client's hardware assets, software licenses/subscriptions, existing warranty support as well as any service contracts within the client organization--from design, procurement and deployment to maintenance, decommissioning and final disposal.
Anil Jagtiani, V.P. Professional Services for ITsavvy's Advanced Solutions Group said, "Although ITsavvy has been providing these services for clients--that include Fortune 500 companies-- for many years, this marks the official rollout of the service as a value-add for our existing clients and a courtesy for those who are not yet our clients."
ITsavvy's IT Lifecycle Management team tracks licenses and warranties; negotiates and renews contracts; and provides analytics that help clients plan and budget for replacements and upgrades and maintain expenditure transparency.
For software assets, ITsavvy ensures that clients are complying with licensing usage, that versions are up to date, and that contracts have been negotiated favorably. For hardware assets, ITsavvy tracks the products along the lifecycle, providing strategies for upgrading or replacing as warranty or end of life nears. ITsavvy partners with clients for the long term, supporting them with every aspect of their IT infrastructure, from the layout of an initial technology roadmap, all the way to the refresh and decommission process. Services include:

Identifying and tracking all hardware and software solution components, including location, number of assets and users, type of asset, manufacturer, model/serial number.
Maintaining advanced partner-level vendor relationships for continual access to proactive support and alerts that will ensure business continuity and product assurance.
Helping clients bundle and negotiate contracts for optimum cost savings: ITsavvy leverages its own vendor partnerships and bundled services to reduce contract costs, ensure licensing doesn't lapse and improve the speed of the negotiation process.
Providing monthly and quarterly reports that help with asset decision making, including reports and alerts on asset inventory, updates, warranties, end of life, lease expiration.
Chris Kurpeikis, ITsavvy's Executive Vice President said, "The IT operation is moving from a contained datacenter to a diversified infrastructure. Complex IT environments make it difficult to monitor the life of IT assets manually. We offer this as a free service to help companies improve asset reliability, streamline procurement and enable strategic planning."
Jagtiani added, "When organizations try to manage this internally it can be very frustrating for them. Through IT Lifecycle Management, we bring systemization to the table. For example we will examine contracts for every IT asset that they already own and create a common date for all renewals. This also helps them analyze what they currently have, determine what they really need and budget for upcoming costs."
For more information on ITsavvy's IT Lifecycle Management solution, visit: http://www.itsavvy.com/advanced-solutions-group/it-lifecycle-management/. Existing clients can also contact their client executive.
ITsavvy is a leader in tailored, end-to-end IT product and service solutions. ITsavvy built its reputation as a value-added reseller with industry-leading product availability, design and implementation, client support and delivery speed through 46 distribution centers across the U.S. ITsavvy also has datacenter locations in Cedar Knolls N.J. and Oak Brook, Ill. The company's user-friendly website provides concise, leading-edge IT decision-making resources, including an e-commerce site with real-time pricing and availability. ITsavvy is headquartered in Addison, Ill., with offices in Chicago's Loop; Hauppauge, N.Y.; New York, N.Y.; Naples, Fla.; Miami; Indianapolis; Warren, N.J.; Aurora, Ill.; Davenport, Iowa; Hayward, Calif.; and Beavercreek, Ohio. Call 855.ITsavvy (855.487.2889), email info(At)ITsavvy(dot)com, visit http://www.ITsavvy.com.
Full release at: http://www.itsavvy.com/itsavvy-announces-complete-lifecycle-management-solution
Visit ITsavvy's Media Center at http://www.ITsavvy.com/about/media-center