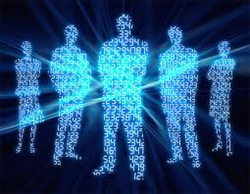 There are a variety of ways worms, Trojans and viruses can still get through their traditional defenses and raise havoc with data.
Hoboken, New Jersey and New York City, NY (PRWEB) April 08, 2014
Whether they're criminals looking to blackmail a business, technically savvy vandals getting their kicks or revenge-minded former employees, hackers all have one thing in common: they want to disrupt a business operation for fun or profit. A new article from eMazzanti Technologies, an IT support expert in the Hoboken, NJ and New York City area, explains how companies remain vulnerable to security threats through peripheral equipment and various connections. The article is called: "Get Smart about Security".
"Even after a business thinks its network is secure against malicious threats, it still may not be safe enough" said Jennifer Mazzanti, president, eMazzanti Technologies. "There are a variety of ways worms, Trojans and viruses can still get through their traditional defenses and raise havoc with data."
For some valuable tips on ways to bolster a businesses' effort to protect data, the information below, combined with regular employee training and education, can help prevent disruptive security attacks.
Safe and secure storage
Servers and storage devices present a unique set of security challenges. Denial-of-service (DoS) attacks, for example, can overload those running web applications and compromise network bandwidth, memory, CPU use and hard-disk space. Solutions like the HP ProLiant G8 servers deliver comprehensive data and client protection and security in a single package.
Working without wires
Wi-Fi networks aren't immune from sabotage-minded attackers, either. Consider these dangers:

Weak personal identification numbers (PINs) allow any user to access any wireless network at will. A laptop-equipped troublemaker sitting in a parking lot or in a coffee shop might be able to hack into important data.
Security gaps allow wireless users to snoop on each other's networks.
Operating system flaws provide easy backdoor access to a single computer or to an entire network.
Related posts:
1. EMAZZANTI TECHNOLOGIES CUSTOMER—ANDOVER REGIONAL SCHOOLS—COUNTS ON SMART SECURITY SOLUTIONS IN NEW VIDEO CASE STUDY
. Ten Security Recommendations for SMBs
About eMazzanti Technologies
eMazzanti Technologies' team of trained, certified experts provide 24x7 outsourced IT support to help ensure business productivity, address challenges of growth, cloud computing, mobility, critical business continuity and disaster recovery demands. The consultancy has special expertise in manufacturing, distribution, retail and PCI compliance, financial, architectural, engineering, construction, government, educational, legal services, accounting, marketing communications, and healthcare market segments, while maintaining high customer satisfaction levels. Flexible support plans range from fixed-fee, around-the-clock network management where eMazzanti functions as an extension of a businesses' IT staff, to a custom-solution provided on an as-needed basis. eMazzanti serves the Hoboken, NJ and NYC area markets as well as regional, national and international business support requirements. The IT firm is Microsoft's 2012 Partner of the Year and on-going Gold Partner, Microsoft Northeast Region Partner of the Year, a four-time recipient of WatchGuard's Partner of the Year and has achieved the Inc. 5000 list for the fourth year in a row. Download the free article: http://Link: How to Select an IT Provider. More than 400 companies trust their IT support needs to eMazzanti Technologies. For more information, contact: Carl Mazzanti 201-360-4400 or emazzanti.net. Twitter: @emazzanti , Facebook: Facebook.com/emazzantitechnologies.