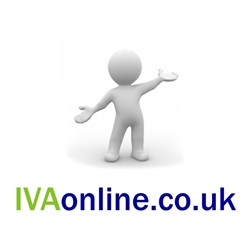 Many people who are not suitable to take on an IVA find the DAS scheme the ideal solution to help them tackle their debts.
Edinburgh, Scotland (PRWEB) December 05, 2013
The Government-backed Debt Arrangement Scheme (DAS) allows people to pay back what they owe creditors over an extended period of time while freezing interest, fees and charges to prevent the debt spiraling out of control. In the first six month of 2013 alone 2,000 debt-burdened citizens have paid off a massive 13.4m pounds in debt, and the announcement by Enterprise Minister Fergus Ewing prompted an rush of enquiries at the IVAOnline offices.
A spokesperson for IVAOnline said: "Many people who are not suitable to take on an IVA find the DAS scheme the ideal solution to help them tackle their debts. The popularity of the scheme has really taken off over the last 12 months, as evidenced by the recent mid-year announcement from the government. As cost of living increases bite and salaries stay frozen, unexpected changes such as redundancy or a new child are tipping more and more families and individuals into unmanageable debt that has rapidly escalated beyond their control. The last few weeks has seen a 22% increase in phone calls and web enquiries to our office from worried individuals in debt wanting to know how to make this Christmas their last in debt."
Since it was set up in 2011, the DAS scheme has been a lifeline for individuals and couples from all walks of life who have lost control over the finances and want to tackle their debts once and for all. With the aid of a DAS approved adviser, a payment plan is set up based on the disposable of the debtor so they make one affordable payment a month to the scheme administrators, who in turn distribute the payment to creditors.
Enterprise Minister Mr Fergus Ewing said: "This is a significant amount of debt which the scheme has helped people repay already this year. People from all parts of our society can suddenly be hit by unforeseen circumstances, which push them into seemingly uncontrollable levels of debt. The Debt Arrangement Scheme is the only government-backed scheme available which protects those in debt and provides a dignified way for debts to be repaid. Our message is simple: there is help for those people in Scotland who are struggling under the burden of debt. By raising awareness of DAS, we hope that more people can take control of their finances and get help out of the hole." The full article was published on October 1st, 2013 by the Dailyrecord.co.uk.
Rosemary Winter-Scott, Chief Executive of Accountant in Bankruptcy (AiB), the Scottish Government agency responsible for the scheme, said: "It is encouraging to see that DAS is supporting a growing number of people in Scotland and that an increasing amount of debt is being repaid. This relieves pressure on individuals and hard-working families and is clearly good for wider society and the economy."
About IVAOnline:
IVAOnline provides help and advice for Consumers on the Individual Voluntary Arrangements debt solution. Consumers can write off up to 70 percent of what they cannot afford to repay on their debts as long as they owe more than 15,000 pounds. For more information, please visit http://www.ivaonline.co.uk.