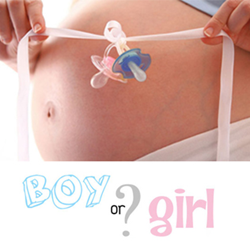 It is getting more and more common for couples wishing to choose family balancing to travel abroad for gender selection. -Dr.Berk Angun
(PRWEB UK) 1 May 2014
Dunya IVF is focusing on the fact that due to regulatory limitations only a few countries in the world offer this treatment. One of the very few countries in Europe to offer gender selection is Cyprus. Dunya IVF Clinic has been operating since 2005 and have successfully performed thousands of IVF procedures with several hundred of them being for gender selection, according to its logs.
As Dunya IVF clinic explains for couples going through this treatment the procedure is relatively simple. They undergo a normal IVF procedure with the exception of only the embryos of the desired gender being transferred to the expecting mother. In order for the gender of the embryo to be known before the transfer, a genetic testing is performed. This involves checking the embryos for the X/Y chromosome. In addition to the X/Y chromosome, usually several other chromosomes are checked during this genetic testing to ensure the embryos are also free from genetic diseases like Down's syndrome and Trisomy. Therefore, couples wishing to do gender selection (PGD - Preimplantation Genetic Diagnosis) also will have the added benefit of knowing that the embryos are free from these genetic diseases. Today, the accuracy of gender selection method is 99.9%, making it increasingly popular for couples having a desire for a certain baby gender.
As with normal IVF treatment, the age and the ovarian reserves of the female are very important to ensure a successful gender (sex) selection treatment.
Dunya IVF Clinic in North Cyprus with its close proximity to Europe offers patients sex selection procedure for a fraction of the cost involved in travelling further in such countries as in the USA.
With success rates getting higher and costs getting lower, gender selection procedure is becoming hugely popular all over the world, an estimate that Dunya IVF Clinic supports.