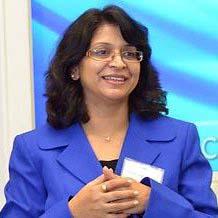 The types of errors we uncovered are not unique to this client; all insurance companies big and small are dealing with them to some degree.
CHICAGO (PRWEB) November 16, 2016
Iyka dataSpryng (Iyka dS), the only comprehensive data analytics platform capable of analyzing descriptive data, recently caught $128 in missed claims at a global insurance company.
The Iyka team worked closely with the client's senior-level claims analyst--one of the most respected analytics experts in the world. "We wanted analytics to function as decision support in a number of areas," he said. "We were specifically looking for missed subrogation opportunities, but other areas where advanced analytics is extremely valuable for insurance companies are compliance and fraud."
Within the test sample of 18,000 claims, the insurer's IT department had previously uncovered 44 missed subrogation actions. After 3 passes and a total of 6 weeks from start to setup to solution, Iyka dS was able to identify an additional 789 missed actions from the same set of claims. These missed actions had the potential to bring $128M in additional revenue to the insurance company.
Iyka's President and CEO Poonam Gupta-Krishnan said, "While Iyka dS processes structured data like most other analytics platforms, its unique ability to contextually interpret unstructured data as well as structured data with 100% accuracy was the key to success. Because the client's IT department had only been looking at structured data, they were at first incredulous, but claims management really sat up and took notice."
And so did the client's data analyst. "In fact the results were material," he said. "There were significant additional recovery opportunities that Iyka dS was able to identify only because it has the advanced ability to analyze text."
Gupta-Krishnan said, "There were many reasons for the errors, but most were human errors. The types of errors we uncovered are not unique to this client; all insurance companies big and small are dealing with them to some degree."
The analyst was awed with the performance of Iyka dS; considering his credentials in the data analytics community, this is especially high praise. "Their technology was quite impressive," he said. "This is an excellent analytics platform --especially for those organizations that aren't utilizing the most advanced analytics and don't know what advanced analytics are capable of."
All told, Iyka dataSpryng:

Was able to complete the assignment in 6 weeks rather than years
Was able to read native data and maintain the data pedigree
Was able to process the data without violating privacy laws
Was able to find 17.93 times more subrogation actions (789 rather than 44)
Was able to create a federated view of all data
While Iyka worked most closely with this client on uncovering innocently missed subrogation actions, during the process it became obvious that the platform would be an excellent tool for monitoring compliance and uncovering fraud.
Headquartered in Greater Chicago, multiple award-winning Iyka is the leading expert on analytic optimization and the comprehensive utilization of all data. Its primary product is Iyka dataSpryng, the only Big Data analytics platform able to read unstructured data and provide an instantaneous unified view. It is as straightforward to deploy as Microsoft Outlook and user friendly--clients get the answers they need without technical translation or dependencies. Value add solutions include Iyka Team Consulting Services, which is staffed with highly experienced, experts that are closely monitored and held accountable to Iyka's own exacting performance standards. Master Contracts include: University of Illinois Systems, Cook County, State of Illinois, CDW, Federal Aviation Administration (eFAST), 8(a) STARS, and GSA 70 (pending). For more information on Iyka dataSpryng and Iyka visit http://www.iyka.com or call 630-372-3900.