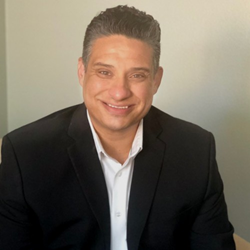 Having partners equipped with the right training and partner program can help them provide the best solution for their clients." -Jack Jackson
CLEVELAND (PRWEB) February 18, 2021
Binary Defense, a leading managed security services provider, is proud to announce that CRN®, a brand of The Channel Company, has named Jack Jackson, Vice President of Worldwide Channel Sales, to its 2021 list of Channel Chiefs. The 2021 Channel Chiefs are prominent leaders who have influenced the IT channel with cutting-edge strategies, programs and partnerships. All honorees are selected by CRN's editorial staff based on their dedication, industry prestige, and exceptional accomplishments as channel advocates.
This is Jackson's first year on the list after joining Binary Defense in late 2019. In his first year with the firm, he launched the Binary Defense Shield Partner program, a strategic go-to-market program for channel partners to grow more quickly by giving them the tools and training needed to provide best-in-class cybersecurity solutions to their clients. The three-tiered program features deal registration, backend rebates and market development funds, with increasing benefits based on a partner's annual sales numbers.
In 2020, Jackson was also able to grow channel sales 10x from the previous year. This was accomplished through establishing the Shield Program, onboarding large DMR partners, and by fine-tuning the organization's go-to-market strategy. "We've seen our average partner deal size double and we have focused in on enterprise and key vertical markets such as finance, manufacturing, retail and healthcare," Jackson said.
"Growing our channel sales is a cornerstone piece of our overall growth as a company," said Binary Defense Chief Executive Officer Mike Valentine. "Our channel partners are realizing the opportunity to sell managed cybersecurity services to their customers and earn recurring revenue. Our SOC-as-a-Service, Managed Detection & Response, vendor-agnostic SIEM and threat intelligence services can benefit to companies from mid-market to a large enterprise. We anticipate more growth in the coming year through our value-added reseller partners."
As Jackson looks to the year ahead, his goal is to continue to onboard new partners and help them develop their own go-to-market plans to sell Binary Defense solutions. He notes that "the ever-changing landscape of cybersecurity threats and how people work within an organization is a big concern for organizations," Jackson said. "Having partners equipped with the right training and partner program can help them provide the best solution for their clients."
To become a partner and enroll in the Binary Defense Shield Partner program, visit https://www.binarydefense.com/partners.
CRN's 2021 Channel Chiefs list will be featured in the February 2021 issue of CRN Magazine and online at http://www.CRN.com/ChannelChiefs.
About Binary Defense
Binary Defense is a managed security services provider and software developer with leading cybersecurity solutions that include SOC-as-a-Service, Managed Detection & Response, Security Information & Event Management, Threat Hunting and Counterintelligence. With their human-driven, technology-assisted approach, Binary Defense is able to provide their clients with immediate protection and visibility, combating and stopping the next generation of attacks that their business faces. The company is headquartered in Stow, Ohio at 600 Alpha Parkway. For more information, please contact David White at David.White@binarydefense.com.