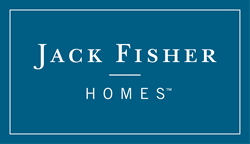 The influx of new capital, our years of experience, and the improved real estate landscape have us very excited about the future of Jack Fisher Homes.
Centerville, Utah (PRWEB) July 17, 2014
The founders of Henry Walker Homes announced today the creation of Jack Fisher Homes: a new venture that will continue their tradition of homebuilding excellence in Northern Utah, Southern Utah and Colorado.
"We created Henry Walker Homes in the midst of the housing recession when others were fleeing the industry," said Colin Wright, managing partner of Jack Fisher Homes. "We succeeded then by sticking to our values of quality and customer service, and today we are even better positioned to succeed with Jack Fisher Homes."
The launch of Jack Fisher Homes follows the success of selling Henry Walker to Colorado-based Oakwood Homes. While the name may be new, Jack Fisher Homes already boasts an established team of industry leaders with a wealth of homebuilding experience.
Colin Wright, Owen Fisher, Chad Bessinger and Steve Sandholtz founded Jack Fisher Homes to focus on areas of their proven expertise in real estate, including residential land development and homebuilding, commercial assets in multifamily development and seniors' housing.
"Jack Fisher brings together four, well-seasoned professionals into a dynamic partnership," Fisher said. "We are poised to further capitalize on the evolving opportunities created in today's fast-changing real estate market."
With more than 1,300 single-family residential units in its pipeline, Jack Fisher anticipates closing more than 230 homes in the remainder of 2014 with sales expected to exceed $70 million. Those numbers should nearly double in 2015.
As of today, Jack Fisher Homes will assume the homebuilding operations of Henry Walker's complete portfolio of more than a dozen master-planned communities in Southern Utah and Colorado. In Northern Utah, the company plans to grow beyond its three current communities as the market allows.
Jack Fisher Homes will specialize in building quality homes in the most desirable locations. Whether the buyer is looking for a second home for weekend getaways or an innovative floor plan for a growing family, Jack Fisher will deliver personalized results for every budget.
"All of the original elements that made Henry Walker great are incorporated and improved upon with Jack Fisher Homes," Wright said. "The influx of new capital, our years of experience, and the improved real estate landscape have us very excited about the future of Jack Fisher Homes."
About Jack Fisher: Jack Fisher Homes is a full-service homebuilder that delivers superior properties to its buyers and a spectrum of other real estate services. Based in Centerville, Utah, the company comprises several affiliated entities, including residential land development and homebuilding, commercial assets in multifamily development and seniors' housing. http://www.jackfisherhomes.com
Communities of Jack Fisher Homes:
Southern Utah:
Coral Canyon
Coral Ridge
Red Mountain Estates
The Escapes at Entrada
The Vistas at Entrada
Twin Creeks at Stonebridge
The Escapes at Sienna Hills
Colorado:
Longmont: Sienna Park, Yeager Farm
Firestone: The Shores
Dacono: Sharpe Farms
Windsor: Greenspire
Northern Utah:
Huntsville: The Escapes at Edgewater
Murray: Spring Creek Cove
Fruit Heights: Orchards at Country Lane
# # #