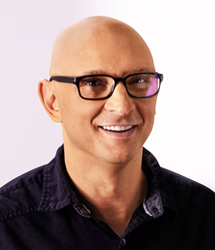 "Understanding how data and analytics fuel creativity is critical in today's environment."
SOUTH SALEM, N.Y. (PRWEB) October 08, 2020
JAM Direct is a New York-based marketing and advertising agency that helps innovators maximize their potential by utilizing measurable, brand-driven omni-channel marketing strategies.
"It is an honor to be recognized by the Internet Marketing Association for our CMO services and integrated marketing strategies," said Michael Weinstein, Founder and CEO, JAM Direct. "Understanding how data and analytics fuel creativity is critical in today's environment. The collaboration of marketers and analysts with the common goal of thinking in terms of engagement, experience and value, will lead to an optimized understanding of how your audience will respond to your message."
The IMPACT Awards also offered an extraordinary array of high-impact keynote presentations and streaming panels on topics across the spectrum of Internet Marketing, Business Evolution, Startup and Reinvention at their October 2, 2020 IMPACT20 event.
The Internet Marketing Association is one of the fastest-growing professional organizations globally and encompasses a wide range of educated professionals in sales, marketing, business ownership, programming, creative development, and related fields.
ABOUT JAM DIRECT: JAM Direct is a marketing and advertising agency focused on driving profits through the roof for their clients. With an extensive background in Direct Response Marketing combined with unparalleled online marketing expertise, JAM Direct takes companies' products and services to the next level while maximizing their bottom line. JAM Direct also helps identify, qualify, and connect innovators with licensing and investor opportunities. Visit http://www.JAMdirect.com for more information.
ABOUT THE CEO: Michael Weinstein is responsible for leading the strategic direction and revenue growth for companies ranging from start-ups to Fortune-500 companies. Previously, Michael was the President of Bluewater Digital and the CMO of Allstar Products Group, the company responsible for launching the Snuggie and many other successful As-Seen-On-TV hits. Michael co-founded and took to market the mitten-shaped wet wipe viral sensation called Shittens and was featured in the infomercial, "As Seen On TV: The American Dream." As a musician, Michael is a professional pianist, having performed and recorded with renowned musicians worldwide. He is also an accomplished mixed martial artist. Visit http://MichaelWeinstein.me for more information.
ABOUT THE IMPACT AWARDS: The Internet Marketing Association's mission is to provide a unique knowledge-sharing platform where proven internet marketing strategies are demonstrated and shared to increase each member's value to their industry and their organization. The annual IMPACT Awards exemplify best-in-class creativity, expertise and results achieved by the top practitioners of Internet marketing across every business segment. Visit http://www.IMAnetwork.org for more information.