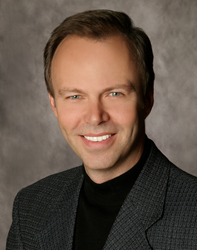 What an honor to receive this award for three years in a row! This has been an amazing year with great rates!
Chicago, IL (PRWEB) January 26, 2017
Five Star Professional is pleased to announce James Pierson, Gold Star Mortgage Financial Group, has been chosen as one of Chicago's Five Star Mortgage Professionals for 2016.
"What an honor to receive this award for three years in a row! This has been an amazing year with great rates! Our in-house processing team and experienced loan officers are home-loan experts. We have excellent loan programs available and are constantly adding top-notch partners to our local team. Our average processing time is 3 weeks from application to being cleared to close. Gold Star has also implemented a new program where we pre-underwrite a customer's loan, before a specific property has been chosen, so they can compete with cash offers in this current competitive market!"
Five Star Professional partnered with Chicago magazine to recognize a select group of Chicago-area mortgage professionals who provide quality services to their clients. Less than 2 percent in the area were selected. James Pierson is featured, along with other award winners, in a special section of the October issue.
James was originally drawn to the mortgage industry "due to a fascination for numbers and a deep appreciation of the real estate market." He now has over 20 years of experience and serves as branch manager for the Gold Star Mortgage Financial Group in Lombard, Illinois which is an Equal Housing Lender.
"Our customers come first! We have built lifelong relationships with our clients and treat them like family. They enjoy working with our local office where they, their Realtors and attorneys, can feel confident that their transaction is being processed quickly and efficiently", says James Pierson of Gold Star Mortgage Financial Group.
James takes great pride in his team at Gold Star. "We proactively update all of the parties involved in the transaction to give them peace of mind, enabling them to move on to new ventures. Gold Star has the best turn-times in the industry!"
When asked to reflect on the Five Star award, James responded, "I would like to thank my clients for nominating me to receive this award. It makes it all worthwhile! It is rewarding to help clients create and achieve the American Dream."
"Five Star Mortgage Professionals provide world-class service which is evident through their clients' loyalty. With a strong foundation of knowledge and experience, they work to understand their clients' needs and to provide a financing solution that fits," says Dan Zdon, CEO, Five Star Professional.
The Five Star Mortgage Professional award program is conducted in more than 30 markets throughout North America. Mortgage professionals are measured using an objective, in-depth research methodology with significant focus on customer feedback and overall satisfaction.
About the research process:
Now entering its 13th year, Five Star Professional conducts in-depth, market-specific research in more than 45 markets across the United States and Canada to identify premium service professionals.
Five Star Professional contacts thousands of recent homebuyers, along with real estate agents, to identify award candidates and measure their client satisfaction levels. Phone, mail and online respondents rate their mortgage professional on criteria such as overall satisfaction and referability. Qualifying candidates are then evaluated on objective criteria such as experience, production levels and disciplinary and complaint history.
Professionals do not pay a fee to be considered or awarded. For more information, visit http://www.fivestarprofessional.com.