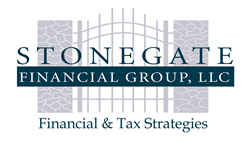 Scottsdale, Arizona (PRWEB) August 07, 2014
Jameson Van Houten shares that there are many methods and strategies out there for people who are looking to save for their retirement. While many adults take advantage of these plans, there is a certain age group that should be especially concerned with saving for retirement. People in their early 20s need to start putting away money for their retirement as soon as they get their first paycheck. Although these recent college graduates may not be thinking about their retirement forty years from now, they certainly need to start planning to make sure that they are ready when the time comes. By following these steps, these young adults can begin their preparation for a comfortable retirement.
1. Boost one's contributions each year: An easy way to save up more money for retirement is to increase the contributions as each year passes. For example, if one is putting aside a certain amount of money this year, they should increase it for the next year. A good way to do this is to use any pay raises or bonuses for the next year's contributions.
2. Diversify early: Jameson Van Houten says that for young adults who are in their 20s or who have just graduated from college, it is easier to invest some of their money from their investment portfolio. Although people should not risk 100 percent of that money, these young adults should take advantage of this time in their life and explore all of the options of diversifying their portfolio.
3. Make a habit of financial organization: While people in their early 20s do not necessarily need to be organized in every aspect of their life, it is important to have a handle on ones' finances. This does not need mean that people need a complex financial organization system in place, they just need to keep track of receipts, pay stubs, tax returns, and more.
Jameson Van Houten states that young adults who utilize these steps into their everyday life will have an edge up on their peers in forty years. By saving money now, these 20-year olds are much more likely to have a comfortable retirement. For more information on Jameson Van Houten and Stonegate Financial Group, please visit http://stonegatefg.com/ or call (602) 953-8450.