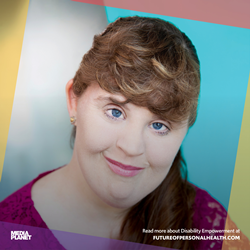 As many as 1 in 4 Americans have a disability.
NEW YORK (PRWEB) September 23, 2020
Mediaplanet announces the launch of its cross-platform campaign "Disability Empowerment." This campaign discusses the social stigmas people with disabilities face, celebrates and empowers groups with special needs, and highlights the importance of having diverse communities and work cultures today, especially during the COVID-19 pandemic. The campaign also celebrates the 30th anniversary of the Americans with Disabilities Act (ADA).
As many as 1 in 4 Americans have a disability. These people not only face ongoing challenges in their day-to-day lives, but are met with many social stigmas that make it difficult to succeed in education, employment, and everyday life. With the growing changes COVID-19 presents our society, the need for communities to be more adaptable, accepting, and inviting has never been greater.
The print component of "Disability Empowerment" is distributed within today's edition of USA Today in the New York, Chicago, Philadelphia, Baltimore, Los Angeles, Houston, Seattle, North/Central Florida, South Florida, Cincinnati, Atlanta, North/South Carolina, Boston, Pittsburgh, Cleveland, and Washington D.C. markets, with a circulation of approximately 200,000 copies and an estimated readership of 600,000. The digital component is distributed nationally through a vast social media strategy, and across a network of top news sites and partner outlets. To explore the digital version of the campaign, visit FutureofPersonalHealth.com/campaign/Disability-Empowerment.
Disability advocate and actor Jamie Brewer graces the cover of the print publication. In an exclusive interview, Brewer, who plays Adelaide "Addie" Langdon in FX's "American Horror Story," encourages people with disabilities to never give up, pursue their dreams and, "Don't let your disability be your disadvantage." In addition to acting, Brewer has worked to eliminate demeaning terms in state laws, and continues to be a source of inspiration to people with and without disabilities for her advocacy and acting roles.
This campaign was made possible with the support of Disability:IN, American Association of People with Disabilities (AAPD), Christopher and Dana Reeve Foundation, Abator Information Services, Accessibility Professionals, Rangam Consultants, Council of State Administrators of Vocational Rehabilitation, Hollister Incorporated, ABLEnow, Booster Fuels, Jamie Brewer, Tatyana McFadden, The Arc, HireHeroes USA, American Association on Health and Disability (AAHD), Children and Adults with Attention-Deficit/Hyperactivity Disorder (CHADD), Muscular Dystrophy Association (MDA), American Parkinson Disease Association (APDA), National Association for Down Syndrome (NADS), American Foundation for the Blind (AFB), The Autism Society, Guide Dogs of America, The Spina Bifida Association (SBA), National Down Syndrome Society (NDSS), Aaron Fotheringham, Wesley Hamilton, Tiffany Yu, Rebekah Taussing, and Ali Stroker.
About Mediaplanet
Mediaplanet specializes in the creation of content marketing campaigns covering a variety of industries. We tell meaningful stories that educate our audience and position our clients as solution providers. Our unique ability to pair the right leaders with the right readers, through the right platforms, has made Mediaplanet a global content marketing powerhouse. Our award-winning stories have won the hearts of countless readers while serving as a valuable platform for brands and their missions. Just call us storytellers with a purpose. Please visit http://www.mediaplanet.com for more on who we are and what we do.
Press Contact:
Brianna Roberts
Brianna.roberts@mediaplanet.com
646-922-1410