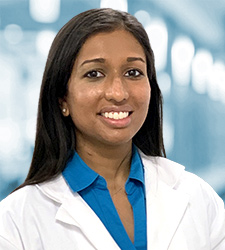 PHILADELPHIA (PRWEB) April 21, 2021
Penn Medicine Becker ENT and Allergy, a renowned ear, nose, and throat center with locations throughout New Jersey and the Philadelphia area, has just added a new member to the team. Dr. Jamie Zacharias will be joining the medical offices as an allergist, just in time for all those spring allergies. Her credentials speak volumes as to the level of dedication and care she will provide for all of the allergy patients that come to Penn Medicine seeking relief for their allergies affecting the skin or upper respiratory tract.
Penn Medicine Becker ENT and Allergy welcomes Dr. Zacharias's years of experience and expertise in her field. Despite the fact that Dr. Zacharias has spent most of her career in New Jersey thus far, she's no stranger to Pennsylvania. After earning her bachelor's degree at Drexel University, she completed her medical degree at the College of Medicine in Philadelphia, PA. Then, she completed an internal medicine internship at Drexel University's College of Medicine and Hahnemann University Hospital. Finally, she completed an allergy and immunology fellowship at Penn State Hershey Medical Center. Much of her training was spent researching asthma and its causes and treatments in specific cross-sections of the population, a boon to any of the patients with asthma who come to Penn Medicine for their care.
Dr. Zacharias also specializes in allergic skin conditions as well as eczema and hives and has a strong background in treating upper respiratory allergies, both seasonal and environmental. She will see patients at the Sewell and Voorhees office locations. The clinic locations are offering both in-person and virtual appointments, depending on patient needs.
Penn Medicine Becker ENT and Allergy is a full-service clinic that includes ENT (ear, nose, throat) services, allergy diagnostic and treatment services, voice and swallowing disorders, head and neck problems, snoring and sleep apnea issues, and even cosmetic procedures of the neck and face. There are 14 locations, serving both Philadelphia and New Jersey for patients' convenience. Multiple specialists work at one or more of the clinic locations. If you need help with any ENT or allergy condition, please contact the main office via the contact form located on the main web page to arrange a consultation.
###
If you would like more information on the services provided by Dr. Jamie Zacharias, or the Penn Medical Becker ENT and Allergy clinics in general, please contact us via telephone (215) 709-6493, or use our general contact form found at https://www.beckerentandallergy.com/contact today. We will be happy to answer all of your questions or to schedule an appointment for you.