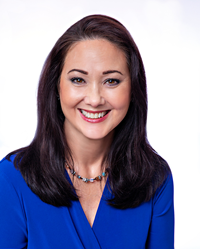 Not only does Jan have the skills and expertise to succeed in the job, but because she used to be one of our agents, she is perfectly positioned to provide them with the support they need to help them thrive and grow their business. —Royce Mitchell
SANTA ROSA BEACH, Fla. (PRWEB) March 01, 2021
Berkshire Hathaway HomeServices PenFed Realty, one of the country's fastest-growing real estate brokerages, today announced that Jan Schaefer has joined the company as regional director for their Florida operations. Schaefer brings a combination of extensive sales experience, operations knowledge and marketing expertise to her work in pursuit of the company's aggressive growth strategy in the Florida panhandle.
"We're so fortunate to have someone of Jan's caliber and experience managing our operations," said Florida Regional President Royce Mitchell. "Not only does she have the skills and expertise to succeed in the job, but because she used to be one of our agents, she is perfectly positioned to provide them with the support they need to help them thrive and grow their business."
Schaefer is a licensed real estate professional with over a dozen years of experience in the industry. She originally joined the company in 2008 and rose to become one of its top producing agents in Maryland.
"As a former real estate professional, I'm intimately acquainted with the needs and challenges that agents face," said Schaefer. "I'm one hundred percent dedicated to helping all the agents succeed, especially in this challenging environment, and I'm excited to begin my new role."
Schaefer is a native of Ellicott City, Md. and currently resides with her husband in Destin, Fl. She will mainly work in the company's Niceville office, but will be providing marketing, training and operations management and support for the company's six offices in Gulf Breeze, Miramar Beach, Pensacola and Santa Rosa Beach.
ABOUT BERKSHIRE HATHAWAY HOMESERVICES PENFED REALTY
Berkshire Hathaway HomeServices PenFed Realty (http://www.penfedrealty.com) is a full-service real estate company with an annual sales volume of over $6 billion. The company has 2,000 agents and more than 50 offices, providing complete real estate services nationwide. PenFed Realty is a wholly-owned subsidiary of PenFed Credit Union and is a member of the Berkshire Hathaway HomeServices brokerage network, operated by HSF Affiliates LLC. We are proud to be an equal employment opportunity employer. Equal Housing Opportunity.