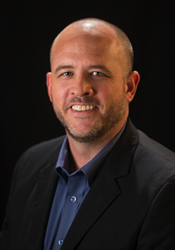 Under Jason's direction, our partner network will align with Unicon's expanded focus on the education ecosystem for K-12, higher education, and workforce.
GILBERT, Ariz. (PRWEB) August 31, 2020
Unicon, Inc., a leading technology consulting firm, today announced that Jason Lacy has been appointed Vice President, Strategic Partnerships. Lacy joined Unicon in 2001 and has over 25 years of experience in information technology, application and system design, and the management of large software implementation projects.
"We are excited to utilize Jason's expertise and knowledge of Unicon to establish stronger partnerships with the education technology community," said Unicon CEO, John Blakley. "Under Jason's direction, our partner network will align with Unicon's expanded focus on the education ecosystem for K-12, higher education, and workforce."
Lacy will leverage his experience in the education technology industry to collaborate and form strategic partnerships supporting the education ecosystem and the growing technology needs of Unicon clients.
"I look forward to continuing Unicon's growth and adding strategic partnerships to expand our portfolio in support of the Learner Journey," said Lacy. "The education technology marketplace is collaborative and with the technology demands across K-12, higher education, and workforce, there is no better time to forge learner-centric technology alliances to support our clients."
About Jason Lacy
As Vice President, Strategic Partnerships, Lacy will remain a member of the Executive Leadership Team and further Unicon's presence in the education technology market. Lacy will secure strategic partnerships and extend Unicon's role as a trusted advisor to senior K-12, higher education, and industry leaders challenged with supporting an optimized infrastructure for teaching and learning.
Prior to joining Unicon, Lacy spent six years in a variety of project management and consultancy roles for Accenture (formerly Andersen Consulting). Since 2001, Lacy has been instrumental in growing Unicon's client base and has contributed to Unicon's strategic planning and growth.
About Unicon
Unicon is a leading technology consulting firm focused solely on the educational ecosystem in K-12, Higher Education, and Workforce. Unicon is a Contributing Member of the IMS Global Consortium, a Commercial Affiliate of the Apereo Foundation, a Trust and Identity solutions provider in the Internet2 Industry Program, an Industry Member of the Internet2, an InCommon Participant, Instructure Certified Partner, an Okta Premier Solutions Provider, a community member of the Ed-Fi Alliance, and a GSA Industry Partner. Unicon is also an AWS Partner Network (APN) Advanced Consulting Partner, has achieved the AWS Education Competency, and is a member of the AWS Public Sector Partner Program.
Unicon has been supporting the learning community for over 27 years and has been the technology backbone for many organizations leveraging Unicon's technical and domain expertise as well as its client-centered approach to solutions delivery. Unicon partners include public and private schools, over 400 colleges and universities, and education technology companies.
Now more than ever, Unicon's expanded services are well-positioned to provide both short term and long term support for technical solutions and rich online learning experiences in response to the current pandemic. Creating effective technology interactions take on new meaning as institutions and leadership prepare amid pandemic circumstances. Engagement and limiting barriers to engagement will be the differentiator among school systems, institutions, and organizations.
# # #
Unicon is a Registered Trademark of Unicon, Inc. All other product or service names are the property of their respective owners.