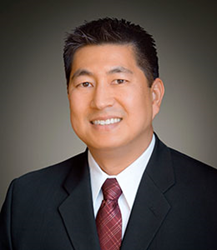 "I am pleased to join Strategy Law's team of experienced and esteemed attorneys. I look forward to contributing to the firm's reputation of providing exceptional legal services to its clients."
SAN JOSE, Calif. (PRWEB) March 12, 2019
Mr. Murai has extensive experience handling residential and commercial real estate transactions, including draft and review of purchase and sale agreements, leases and easements. Jason comes to Strategy from Hoge Fenton Jones & Appel where he practiced in real estate transactions and litigation. Prior to that he was corporate counsel for Intero Real Estate Services Inc. Jason combines his knowledge of the real estate industry and legal experience to assist clients in navigating complex real estate transactions.
He is licensed to practice in California and Washington.
Jason was born and raised in Cupertino, where he currently resides with his wife and two children.
Strategy Law, CEO, Tamara Pow had this to say, "Jason has an excellent reputation in real estate law and representing investors, commercial landlords and tenants and real estate brokers. His experience as a licensed real estate sales agent also provides critical hands-on experience that creates immeasurable benefit to our clients."
According to Mr. Murai, "I am pleased to join Strategy Law's team of experienced and esteemed attorneys. I look forward to contributing to the firm's reputation of providing exceptional legal services to its clients."
About Strategy Law, LLP
Strategy Law, LLP is a business and real estate law firm located in Downtown San Jose with clients throughout the Bay Area, the State of California and internationally. The firm's practice focuses on Business and Entity Formations, Business Transactions, Limited Liability Companies, Limited Partnerships, Mergers and Acquisitions, Problem Loans and Insolvency, Real Estate and Technology Transfer and E-Commerce.
For more information about Strategy Law, LLP, please go to http://www.strategylaw.com.
Gail D'Silva
Strategy Law, LLP
(408) 478-4100
http://www.strategylaw.com