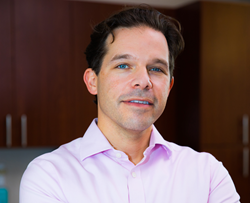 When left untreated, TMD can cause significant discomfort and jaw pain as well as numerous dental issues.
MIAMI BEACH, Fla. (PRWEB) November 12, 2018
Highly innovative prosthodontist Dr. Howard Abrahams and dentist Dr. Stan Frohlinger, are encouraging those across Miami Beach, FL, with TMD-related symptoms like frequent jaw pain to schedule an appointment at their practice. The foundation of the smile is the bite, or how the teeth fit together. If this is not properly aligned, painful symptoms can affect daily life as well as cause additional damage to the teeth, diminish oral function and eventually affect the aesthetics of the smile. Using advanced techniques, the dental team can effectively help patients manage TMD for the long-term and prevent further damage.
TMD stands for temporomandibular joint disorder, whereas TMJ refers to the temporomandibular joint. The condition is presumed to affect between five and 12 percent of the population, according to figures from the National Institute of Dental and Craniofacial Research. Many factors come into play to contribute to TMD, including improperly fitting jaws and emotional stressors. When left untreated, TMD can cause significant discomfort and jaw pain as well as numerous dental issues. When the bite is uneven, pressure follows suit. With some teeth receiving more than necessary pressure when biting down, they can begin to wear down and in some cases chip or crack. In other cases, teeth grinding or bruxism, may be the cause of TMD which can wear down the enamel and lead to cavities if left untreated.
Many with TMD in Miami Beach, FL, ignore the warning signs. Early and advanced indicators of potential TMD include teeth grinding, jaw pain upon waking up or during the day, worn away molar tops, chewing problems, sensitive teeth, gum recession, jaw clicking, jaw sticking when the mouth is open, frequent cavities from worn-down enamel, and generalized ear pain.
After performing an examination and consultation, dental professionals like Drs. Abrahams and Frohlinger frequently offer treatment suggestions based on leading-edge dental practices. For example, some patients respond well to occlusal adjustments. Malocclusions occur when the jaw does not fit precisely in place. By performing a bite analysis and reshaping the teeth to ensure a proper fit, the doctors can improve the patient's bite and relieve tension at the jaw joint.
Another treatment for those with TMD in Miami Beach, FL, can be a minimally invasive nighttime oral appliance or mouthguard. This device sits comfortably in the mouth and keeps the jaw in a neutral position, cushioning the teeth from damage.
Those interested in learning more about their symptoms of TMD in Miami Beach, FL, are invited to contact the office at 305-921-0082.
About the Doctors
Dr. Howard Abrahams and Dr. Stan Frohlinger serve advanced general and cosmetic dentistry to patients in the Miami Beach, FL area. Dr. Abrahams is an esteemed prosthodontist who specializes in a wide variety of dental concerns, from simple to the most complex. He has completed a three-year specialty program in advanced prosthodontics with a focus on dental implant and cosmetic rehabilitation. He then went on to complete an additional one-year residency in Maxillofacial Prosthetics and Dental Oncology at New York's prestigious Memorial Sloan Kettering Cancer Center. Dr. Abrahams is a member of the American College of Prosthodontists, The Academy of Osseointegration, American Academy of Maxillofacial Prosthetics, South Florida District Dental Association and American Dental Association (ADA). Dr. Frohlinger has been practicing as a cosmetic dentist for over 30 years. An active member of the Florida Dental Association and Academy of General Dentistry, he also serves as a clinical evaluator for the ADA. To learn more about Dr. Abrahams, Dr. Frohliger or the services they offer, please visit http://www.dentalimplantsmiamibeach.com or call 305-921-0082 to schedule an appointment.