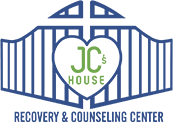 Having a life coach is having someone work with you for motivation and progress on both personal and professional goals, and life coaching can be applied to multiple areas of your life including academics, career, health and weight loss, personal relationships, and work-life balance
HOLLYWOOD, Fla. (PRWEB) October 07, 2019
JC's Recovery Center has announced the release of their most recent infographic: An Overview of Life Coaching. The infographic goes into what it is and the benefits of life coaching.
According to JC's Recovery Center, "Having a life coach is having someone work with you for motivation and progress on both personal and professional goals, and life coaching can be applied to multiple areas of your life including academics, career, health and weight loss, personal relationships, and work-life balance.."
This infographic also breaks down how-to effectively utilize life coaching.
To learn more information about the importance of life coaching, view the infographic here.
About JC's Recovery Center
Our mission is to provide a safe, structured and nurturing environment, for individuals of all faiths. We will be a helping hand in your passage into a new, healthy and productive way of life centered in the love of God.