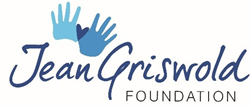 PLYMOUTH MEETING, Pa. (PRWEB) September 16, 2019
The Jean Griswold Foundation, a nonprofit named for the founder of Griswold Home Care, announced that it will donate 40 percent of its 2019 proceeds toward Meals on Wheels America's work to combat senior isolation. This partnership is part of the organization's larger initiative to raise funds and awareness to help further its intervention, research and advocacy programs that address isolation among older Americans.
"We are incredibly grateful for the Jean Griswold Foundation's donation toward our work to tackle senior isolation," said Ellie Hollander, president and chief executive officer of Meals on Wheels America. "Our partnership with the Foundation will help us expand the programs and tools that local Meals on Wheels programs use to provide companionship to the country's vulnerable seniors and improve their health outcomes as a whole."
Social isolation is becoming one of the biggest threats to seniors, as one in five older Americans report experiencing loneliness regularly – increasing their risk of various health complications, including cognitive decline and heart disease. Through its initiative, Meals on Wheels America is expanding its efforts to reduce senior isolation nationwide, equipping the network of local providers with funding, tools and research.
"Since the Foundation's establishment, our mission has always been to help seniors lead happy, healthy lives in the place they love most – their homes," said Penny Kardon, executive director of the Jean Griswold Foundation. "We are honored to partner with Meals on Wheels America to address this growing issue and empower more Americans to maintain their independence and age in place."
The Jean Griswold Foundation is a private charity established by Griswold Home Care to further the company's belief that care for the elderly and disabled should be accessible to all. Every dollar donated is used to further its mission to support programs and services that allow seniors to age in place. Formerly the Griswold Cares Foundation, the 501c3 nonprofit changed its name in 2016 to honor the founder of Griswold Home Care, Dr. Jean Griswold, who passed away in 2017. To learn more about the Jean Griswold Foundation or donate to this new initiative, please visit https://www.jeangriswoldfoundation.com/.
About Meals on Wheels America
Meals on Wheels America is the leadership organization supporting the more than 5,000 community-based programs across the country that are dedicated to addressing senior isolation and hunger. This network serves virtually every community in America and, along with more than two million staff and volunteers, delivers the nutritious meals, friendly visits and safety checks that enable America's seniors to live nourished lives with independence and dignity. By providing funding, leadership, education, research and advocacy support, Meals on Wheels America empowers its local member programs to strengthen their communities, one senior at a time. For more information, or to find a Meals on Wheels provider near you, visit http://www.mealsonwheelsamerica.org.
About Griswold Home Care
With 200 locations in 30 states, Griswold Home Care is one of the country's top home care companies, delivering compassionate care 24/7 to its clients. Its purpose is to give people the help they need to live in the place they love. Through this purpose, Griswold Home Care helps adults maintain quality of life despite advanced age or onset of illness through services including companion care, home services, personal care, and respite care. Founded by the late Jean Griswold in 1982, the company has maintained its founder's profound sense of empathy for older and disabled adults and those living with chronic conditions. For more information, visit http://www.griswoldhomecare.com or call 215-402-0200.