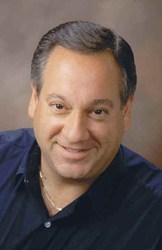 Technology Industry Analyst Jeff Kagan is available to speak with reporters, or may be quoted through this release.
Atlanta, GA (PRWEB) August 10, 2013
The following is a review of the new Nokia Lumia 1020 smartphone carried on AT&T Mobility, by Industry analyst Jeff Kagan.
The Lumia 1020 is Nokia's newest wireless smartphone. Nokia partnered with Microsoft and uses their Windows Phone 8 operating system on their range of Lumia devices. We have seen several different Lumia devices introduced over the last several quarters. Each is similar, however each has it's own unique feature.
"The Lumia 1020 special feature… the camera. Pretty much every smartphone has a camera, but the power of this one is incredible. The size of the camera is larger than on other smartphones. It results in a rounded bump on the back of the smartphone," says Principal analyst Jeff Kagan.
If you want the best phone mainly for the camera, then you'll love this Lumia 1020. It's a 41-mega-pixel (MP) camera and it does HD video recording. There is a Xenon flash with six physical lens elements. The AT&T locker lets users store 50 GB of photos and videos at no additional charge. It has a 4.5 inch display, and software to make it all work together.
"Did you ever take a snapshot or video with another phone, and when you enlarge it, things get blurry? This camera is much better than the others. On the other hand Windows Phone 8 is still not as updated as the Apple iPhone iOS and the Google Android OS. The number of apps is still not up to that speed yet. All said however, the camera is awesome," says Kagan.
"This line of Nokia Lumia smartphones is catching on. They are growing, slowly, but growing. They are now number three after Apple iPhone and Samsung Galaxy with Google Android. They recently pushed Blackberry out of third place," says Kagan.
"So in my opinion, the camera is best reason to buy the Nokia Lumia 1020. If you are interested in the camera, you might just love this phone. The rest of the smartphone is very similar to other Nokia Lumia phones," says Kagan.
About Jeff Kagan
Jeff Kagan is a Technology Industry Analyst and consultant who is regularly quoted by the media over 25 years. He offers comment on wireless, telecom and tech news stories to reporters and journalists.
He is also known as a Tech Analyst, Wireless Analyst, Telecom Analyst and Principal Analyst depending on the focus of the story.
He follows wireless, telecom, Internet, cable television and IPTV. He also follows the wide consumer electronics and technology space.
Reporters: Jeff Kagan sends comments by email to reporters and the media. If you would like to be added to this email list please send request by email.
Clients: Call or email Jeff Kagan to discuss becoming a client. Kagan has worked with many companies over 25 years as consulting clients.
Contact: Jeff Kagan by email at jeff(at)jeffKAGAN(dot)com or by phone at 770-579-5810.
Visit his website: at jeffKAGAN.com to learn more and for disclosures.
Kagan is an analyst, consultant, columnist and speaker.
Twitter: @jeffkagan