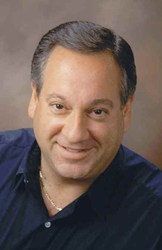 Technology Industry Analyst Jeff Kagan is available to speak with reporters, or may be quoted through this release.
Atlanta, GA (PRWEB) August 09, 2013
It's back to school time and if you are looking for an Unlimited Wireless Data Plan for your smartphone or tablet, it's important to know the marketplace has changed in recent years.
Jeff Kagan is a wireless analyst and wrote his column this week on unlimited wireless data plans. It can be read at EcommerceTimes.com, Aug 8.
"It's back to school time and once again I am getting questions about which wireless phone and tablet to buy. Some customers are interested in the unlimited wireless data plans. If that's you, I wrote my column on that topic this week to help you decide the best plan for you," says Principal analyst Jeff Kagan.
The column looks at a number of items including the three carriers, which offer unlimited wireless data; Sprint, T-Mobile and C-Spire Wireless.
C-Spire Wireless is a southest regional player and has been offering the innovative unlimited wireless data plans the longest. They offer good quality, fast 4G speeds, deep coverage and it is affordable. If you are in their market area, they are worth consideration.
T-Mobile USA has been struggling for years, but that may be starting to change under a new CEO bringing new strategies to the table. They have recently entered the unlimited wireless data space. The T-Mobile turnaround, if successful, may be one to watch going forward.
Sprint has been struggling for years, but is currently reinventing itself after the Softbank acquisition. It will be a while before we know what Sprint will look like in the marketplace, but they have started by cutting the price of their unlimited wireless data plan to hang on to existing customers. Good start.
"If you care about unlimited wireless data, these three carriers are worth a look. The best choice for you may depend on which carrier gives you the strongest signal with the best network speeds in the areas where you spend time," says Industry analyst Jeff Kagan.
About Jeff Kagan
Jeff Kagan is a Technology Industry Analyst and consultant who is regularly quoted by the media over 25 years. He offers comment on wireless, telecom and tech news stories to reporters and journalists.
He is also known as a Tech Analyst, Wireless Analyst, Telecom Analyst and Principal Analyst depending on the focus of the story.
He follows wireless, telecom, Internet, cable television and IPTV. He also follows the wide consumer electronics and technology space.
Reporters: Jeff Kagan sends comments by email to reporters and the media. If you would like to be added to this email list, please send request by email.
Clients: Call or email Jeff Kagan to discuss becoming a client. Kagan has worked with many companies over 25 years as consulting clients.
Contact: Jeff Kagan by email at jeff(at)jeffKAGAN(dot)com or by phone at 770-579-5810.
Visit his website: at jeffKAGAN.com to learn more and for disclosures.
Kagan is an analyst, consultant, columnist and speaker.
Twitter: @jeffkagan