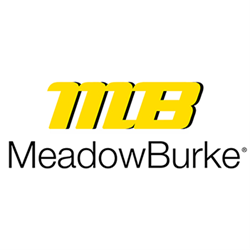 I fully expect to utilize my experience in strategic development and continuous improvement to support and service the growing expectations of our customers and stakeholders.
Tampa, FL (PRWEB) August 18, 2015
Meadow Burke announced today that Jeff Dawley has joined the company's senior leadership team as the Director of Manufacturing. Within this role, Jeff will be developing the strategic initiatives as well as managing the activities and resources necessary to cultivate safety, service, quality and operations effectiveness across the manufacturing platform.
Jeff comes to Meadow Burke with a wealth of knowledge in operations including over 25 years of experience in developing and leading global multi-site manufacturing organizations with 14 of those years serving the concrete accessories industry. In addition to his extensive experience in manufacturing, Jeff served over 14 years in various management roles with Cooper Industries and as a project manager for a global ERP systems integration to SAP.
Jeff received his bachelor's degree in Mechanical Engineering Technology from Purdue University and a Master's Degree in Business Administration from Indiana Wesleyan University. Jeff joins Meadow Burke to promote and pursue a culture of continuous improvement that will support the growth strategies that serve a constantly evolving marketplace.
Jeff commented, "I am very excited about this opportunity and to be joining a company with such a strong reputation for quality and service throughout the construction industry. I fully expect to utilize my experience in strategic development and continuous improvement to support and service the growing expectations of our customers and stakeholders."
About Meadow Burke
Meadow Burke is a premier manufacturer and distributor for the concrete construction industry. Through new product development manufacturing of our products in the US Meadow Burke is serving architects, engineers and contractors with a superior line of concrete reinforcing products, concrete forming accessories, road and bridge products, and products for precast and tilt-up construction. http://www.meadowburke.com