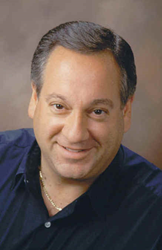 "What does the future look like for Vonage?" Asks Technology Industry Analyst Jeff Kagan who is available to speak with reporters, and may be quoted through this release.
Atlanta, GA (PRWEB) November 26, 2014
Vonage Holdings Corp. is buying Telesphere Networks Ltd. for $114 million according to the Phoenix Business Journal, Nov. 11.
Cloud analyst Jeff Kagan offers comment.
"I have been watching Vonage grow from a scappy upstart over the last several years. They seem to see changing and growing opportunities in the telecommunications industry and tend to move toward them and move toward some of them. That is what seems to be happening here with Vonage acquiring Telesphere," says Telecom analyst Jeff Kagan.
"I would say the reason Vonage acquired Telesphere is because they see the cloud playing a very important role in the future of business, and therefore in their future. Whether they can be a leader or just another player is the big question. The cloud is a growing area of focus virtually every competitor in the space, large and small," says Industry analyst Kagan.
Telesphere is a cloud based telecommunications company. It's customers are generally mid sized businesses. These are the same kind of clients that Vonage is aiming at.
Vonage CEO Alan Masarek told the Phoenix Business Journal, there hasn't been a clear leader in the industry segment, and he is pretty confident they will be number one soon.
In this sector of the cloud space, several small companies lead right now. They have all grown from the Internet to the Cloud over the last couple years.

RingCentral is number one.
Vonage is now number two after this Telesphere acquisition.
8x8 Inc is number three.
Vonage has been growing after acquiring another company called Vocalocity last year. They renamed this company Vonage Business Solutions. Vonage has grown from 200 to 350 employees. It's annual revenue growth has picked up from 38 pecent to 52 percent over the course of this past year. Telesphere has 108 employees.
So Vonage is still a small company, but is also a rapidly growing company in a healthy and changing space of telecom.
Telesphere offers voice, video and collaboration lines over cloud based services on all devices.
Alan Masarek replaced Marc Lefar as CEO of Vonage on November 6. Lefar took over several years ago after a bumpy start for the company. He stabilized the company and grew it as well.
"What happens next at Vonage is the big question. This acquisition, if as successful as the last, could let Vonage propel itself further into leadership of this sector of the cloud space," says Tech analyst Kagan.
"Either way, this sector is still a rather small space. However even in small spaces, there are strong growth stories. Will Vonage be one of them? That is the question," says wireless analyst Kagan.
About Jeff Kagan
Jeff Kagan is an industry analyst, consultant, columnist, author, speaker and futurist. He shares his opinion and views in many different ways over 25 years. His goal is to help you better understand our changing world, technology, industry and competition.
He is regularly quoted hundreds of times every year by the media. He writes two weekly columns and a daily press release on companies, technologies, competition and the changing industry.
He offers comment on wireless, telecom, Internet, cable television, IPTV and other tech news stories.
Kagan is known as a Technology Analyst, Tech Analyst, Wireless Analyst, Smartphone Analyst, Telecom Analyst, Telecom Industry Analyst and Principal Analyst.
Reporters: Jeff Kagan sends comments by email to reporters and the media. If you would like to be added to this email list please send request by email.
Companies and Clients: Contact Jeff Kagan to discuss setting up an "analyst briefing" or becoming a consulting client.
Contact: Jeff Kagan by email at jeff(at)jeffKAGAN(dot)com or by phone at 770-579-5810.
Visit his website: at jeffKAGAN.com to learn more.
Full Disclosure: Jeff Kagan is an independent industry analyst. He offers comment to the media on breaking news, announcements, technologies and the changing marketplace. He also writes columns and press releases offering comment, and is an author and speaker. Kagan earns a living as a consultant, analyst, speaker and author.
Twitter: Follow him at @jeffkagan