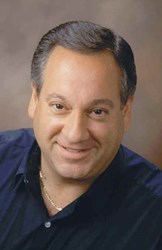 Technology Industry Analyst Jeff Kagan is available to speak with reporters, or may be quoted through this release.
Atlanta, GA (PRWEB) December 05, 2013
In recent months AT&T has been offering a wider variety of options that can save customers money or give them new devices sooner, says the Los Angeles Times, Dec 5.
Technology analyst Jeff Kagan offers comment.
"The wireless industry is constantly renewing itself. Every year there are new ideas and models introduced. Looking at AT&T, it looks like we are entering a time where there will be more choice for every customer, and that's a good thing. Choice in the type of plan the customer wants." Says Tech analyst Jeff Kagan.
AT&T will now offer a new, more economical set of choices for postpaid customers to enjoy shared data plans. This won't involve a two-year contract.
AT&T announced this morning new Mobile Share Value Plans where customers can save $15 or more a month while accessing an even more data buckets.
Under the Mobile Share Value Plans, customers can elect to take a "no contract" option where they purchase a phone for no money down under AT&T Next, pay the full unsubsidized price for a smartphone, or bring their own device.
Customers who would still rather purchase a subsidized smartphone will be able to do so.
In addition, A&T also now offers a new option for AT&T Next, which will give customers the opportunity to pay off their devices over a 26-month period and upgrade to a new device every 18 months.
It's designed for customers who want even lower monthly device payments and don't need a new phone every year. This is in addition to the current "upgrade every 12 months" option.
"Why is AT&T introducing all these Mobile Share Value plans and choices? It's about giving customers what they want. It's about keep customers happy so they stay your customers. It's about offering a variety of plans and options. It's about giving customers choice so they stay your customers." Says Principal analyst Jeff Kagan.
"This is the direction the entire industry is heading in. Giving customers choices and keeping them happy so you can keep them, period. And this is a good direction the industry is heading. I see AT&T leading the way with these offerings, but I also see other carrier jumping in sooner or later." Says Kagan.
About Jeff Kagan
Jeff Kagan is a Technology Industry Analyst, consultant and columnist. He is regularly quoted by the media over the last 25 years.
He offers comment to reporters and journalists on wireless, telecom, Internet, cable television, IPTV and other tech news stories.
Kagan is also known as a Tech Analyst, Wireless Analyst, Telecom Analyst and Principal Analyst.
Reporters: Jeff Kagan sends comments by email to reporters and the media. If you would like to be added to this email list please send request by email.
Clients: Contact Jeff Kagan to discuss becoming a consulting client.
Contact: Jeff Kagan by email at jeff(at)jeffKAGAN(dot)com or by phone at 770-579-5810.
Visit his website: at jeffKAGAN.com to learn more and for disclosures.
Twitter: @jeffkagan