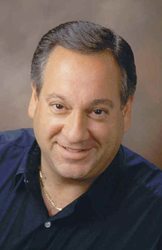 NPR says the two worst are Time Warner Cable and Comcast, and the two best are AT&T U-verse and DirecTV. Let's look at why.
Atlanta, GA (PRWEB) December 11, 2014
In a survey of cable television, satellite and other TV providers nationwide, Time Warner Cable gets the lowest grade for consumer satisfaction, says National Public Radio (NPR), May 21. What was even more interesting was how other providers like Comcast, AT&T and DirecTV were ranked.
Industry analyst Jeff Kagan offers comment.
"This was such an interesting survey of customer satisfaction, I thought it was worth thinking about. Why is Time Warner Cable and Comcast doing so poorly with customer satisfaction, and why are AT&T U-verse and DirecTV doing so well, in fact best in customer satisfaction?" Asks Technology Analyst Kagan.
"When I give speeches and discuss customer satisfaction, this is the lesson I try and get across to every audience. Whether I am speaking to cable TV companies, Satellite TV companies or telephone companies with IPTV, to me the answer is obvious. AT&T U-Verse and DirecTV are the best because they care about the customer. They know if they don't care about the customer, then they risk losing that business to a competitor. Care matters. Trust matters." Says Tech Analyst Kagan.
"The reason the cable television industry struggles with customer satisfaction is also very simple. They never cared. Until recently customer satisfaction was not even on their radar. Why? They were the only provider of cable television so they had nothing to lose. That's why they only cared about the investor and not about the customer." Says Telecom Analyst Kagan.
However now that there is new technology and new competition with the cable television industry they are losing business and market share.
Companies and services like AT&T U-verse, Verizon FiOS, CenturyLink Prism are all doing strong business and taking market share away from the cable television industry like Comcast and Time Warner Cable.
Traditional competitors like DirecTV and DISH Networks are also growing against traditional cable television.
In addition new competitors like Netflix, Amazon.com, HULU and many others are taking business away from the cable television industry as well. There is quite a bit of change occurring in the industry.
"What is happening today to the cable television industry is caused by their own bad attitude and performance toward their customers. They never cared so their customers don't care about them now. There is no loyalty. It's really just as simple as that. The cable television industry set themselves up for this current wave of distress." Says Kagan.
"Now the cable television industry is trying their best to turn things around. Now they are running television commercials telling viewers how well they take care of their customers. The only problem is those same customers are the ones who were ignored for decades." Says Kagan.
The damage is done and will take a long time to repair." Says Kagan.
Is this a permanent problem for the cable television industry? No it's not. They can recover with time. Will they make the effort and will they get better or will they just run happy television commercials is the real question.
"AT&T will be merging U-Verse with DirecTV. These are the two strongest competitors with the best customer service reputations. At the same time Comcast and Time Warner Cable will be merging combining the two worst customer service reputations in the business. The resulting new competitive marketplace will be very interesting to watch unfold over the next few years." Says Kagan.
"I hope Time Warner Cable and Comcast can improve their customer satisfaction going forward. I hope they can be more like AT&T U-verse and DirecTV. It would be good to see two strong competitors going forward rather than one very strong vs. one very weak competitor." Says Kagan.
About Jeff Kagan
Jeff Kagan is an industry analyst, consultant, columnist, author, keynote speaker and futurist. He shares his opinion and views in many different ways over 25 years. His goal is to help you better understand our changing world, technology, industry and competition.
He is regularly quoted hundreds of times every year by the media. In fact tens of thousands of times over the last twenty five years.
Kagan writes two weekly columns and a daily press release on companies, technologies, competition and the changing industry.
He offers comment on wireless, telecom, Internet, cable television, IPTV and other tech news stories including Mobile Pay, Cloud, Internet of Things or IoT, M2M and more.
Kagan is known as a Technology Analyst, Tech Analyst, Wireless Analyst, Cloud Analyst, Smartphone Analyst, Telecom Analyst, Telecom Industry Analyst and Principal Analyst.
He is also a keynote speaker and public speaker. His speeches are on topics including State of the Industry, challenges and opportunities, changing technology, competition, services, winners and losers, why and what we can expect going forward.
Reporters: Jeff Kagan sends comments by email to reporters and the media. If you would like to be added to this email list please send request by email.
Companies and Clients: Contact Jeff Kagan to discuss setting up an "analyst briefing" or becoming a consulting client.
Contact: Jeff Kagan by email at jeff(at)jeffKAGAN(dot)com or by phone at 770-579-5810.
Visit his website: at jeffKAGAN.com to learn more.
Full Disclosure: Jeff Kagan is an independent industry analyst. He offers comment to the media on breaking news, announcements, technologies and the changing marketplace. He also writes columns and press releases offering comment, and is an author and speaker. Kagan earns a living as a consultant, analyst, speaker and author.
Twitter: Follow him at @jeffkagan