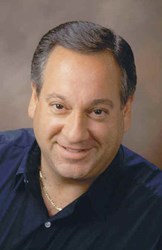 They need revolutionary change, not evolutionary change.
Atlanta, GA (PRWEB) November 13, 2013
The cable television industry continues to lose customers as competitors win them, according to the LA Times, Nov 12.
Tech analyst Jeff Kagan offers comment.
"Everything is changing. Many of yesteredays leaders like traditional cable television companies are losing customers faster than ever. There are many reasons, but the bottom line is every quarter cable TV companies have fewer cable subsribers. And the competition seems to be rapidly growing," says Principal analyst Jeff Kagan.
"Every industry rises, crests then falls. We watched traditional cable television rise until the last few years. Now they are cresting. They are losing subscribers on a regular basis. Unless they can embrace the new technology going forward, they will continue to shrink," says analyst Kagan.
"If Cable TV is to survive, they need to think in terms of revolutionary change, not evolutionary change," says Kagan.
Some pay-TV providers are doing a better job than others, but they are all facing the same industry wide changes in competition and technology. The rules of the game are changing.
To date all we see is the cable television industry flexing their muscles and trying to roar. They are trying to frighten regulators, investors, competitors and customers into thinking they are the main and sole source for television.
"This is a mistake. They are not the only source and the marketplace is more aware, year after year. There are many new competitors, which are popping up on the screen every day. Many of the problems the cable television industry face today were created by them. They have no one to blame but themselves. The cable television model is broken," says Kagan.
Cable TV prices rise every year. Every ten years customers pay double. They get more channels to watch, but the average customer still only watches the same 5 to 15 channels. So they are just paying more year after year.
"It finally got to the point where customers were looking for alternatives to save money. Today the stars are lining up. Whether you want to save money or have a more updated experience, there are more choices than ever. Cable television companies set the table for their own demise. Unless they can reset the table, the future may roll right past them," says Kagan.
Companies like Comcast, Time Warner Cable and Cox are the top three cable television companies in the industry. They all face the same competitive threats. They are all losing traditional subsribers.
In fact Cox is rolling out a new IPTV service which is what the phone companies use to compete in television.
AT&T Uverse and Verizon FiOS are the two telephone company alternatives that offer IPTV in competition with the cable television world.
Aereo is a new company trying to break into the traditional cable television world and seems to be doing well so far.
Many customers are watching TV and movies on their smartphones, tablet's and laptops. Plus a host of new ideas, companies and technologies continue to roll out, year after year, changing the industry.
"With the new companies, technology and competition, the TV industry is hotter than ever. But it means change. This will continue to impact traditional cable television. Cable TV can battle this threat, if they understand what is happening and innovate. However if they just try to block innovation, they will fail. Just remember the music industry of the late 1990's and the movie business renting DVD's as two examples. Will cable TV follow that path or will they innovate?" says Kagan.
About Jeff Kagan
Jeff Kagan is a Technology Industry Analyst, consultant and columnist. He is regularly quoted by the media over the last 25 years.
He offers comment to reporters and journalists on wireless, telecom, Internet, cable television, IPTV and other tech news stories.
Kagan is also known as a Tech Analyst, Wireless Analyst, Telecom Analyst and Principal Analyst.
Reporters: Jeff Kagan sends comments by email to reporters and the media. If you would like to be added to this email list please send request by email.
Clients: Contact Jeff Kagan to discuss becoming a consulting client.
Contact: Jeff Kagan by email at jeff(at)jeffKAGAN(dot)com or by phone at 770-579-5810.
Visit his website: at jeffKAGAN.com to learn more and for disclosures.
Twitter: @jeffkagan