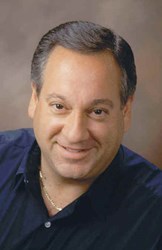 Technology Industry Analyst Jeff Kagan is available to speak with reporters, or may be quoted through this release.
Atlanta, GA (PRWEB) November 12, 2013
Cox Communications Inc. is planning to launch an IP based television and video service for its broadband subscribers, says LightReading, Nov. 4.
Tech analyst Jeff Kagan offers comment.
Cox is a company based in Atlanta and is a number of different industries including cable television. They were one of the largest cable television companies in the United States after Comcast and Time Warner Cable. Now AT&T and Verizon have grown to number three and four.
"In an effort to restart their growth engines, Cox is trying several different things in recent years. They tried offering wireless phones over the last few years. This was also tried by Comcast and Time Warner and all three failed," says Principal analyst Jeff Kagan.
"Wireless was a way to expand their market, but this attack is on Cox's core cable television business. They need to stop the loss and increase the growth," says analyst Kagan.
"There's an old saying, if you can't beat them, join them. That seems to be what Cox is attempting to do. They tried this with wireless. They are now trying this with television. Cable TV companies typically deliver their programming over their cable lines to the home. Now they are moving into the IPTV space offering programming over the Internet. The same type of service offered by both AT&T Uverse and Verizon FiOS," says Kagan.
"Is IPTV the future of television? Perhaps. If we were going to start over today, perhaps IPTV would be the way. However we have an enormous investment in traditional cable television and that is what companies like Comcast and Time Warner Cable are going to continue to use, at least for many years to come," says Kagan.
"There is still plenty of testing and trials to come. IPTV may not transform the cable television space overnight. However if IPTV continues to deliver, perhaps this is the path of the future for the cable giant's. Let's hope they catch on before too much time passes and losses really start to add up. They have already begun," says Kagan.
About Jeff Kagan
Jeff Kagan is a Technology Industry Analyst, consultant and columnist. He is regularly quoted by the media over the last 25 years.
He offers comment to reporters and journalists on wireless, telecom, Internet, cable television, IPTV and other tech news stories.
Kagan is also known as a Tech Analyst, Wireless Analyst, Telecom Analyst and Principal Analyst.
Reporters: Jeff Kagan sends comments by email to reporters and the media. If you would like to be added to this email list please send request by email.
Clients: Contact Jeff Kagan to discuss becoming a consulting client.
Contact: Jeff Kagan by email at jeff(at)jeffKAGAN(dot)com or by phone at 770-579-5810.
Visit his website: at jeffKAGAN.com to learn more and for disclosures.
Twitter: @jeffkagan