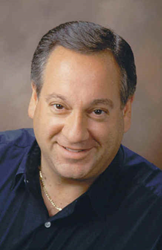 "Hu Meena, C Spire CEO is growing his company by helping Mississippi grow." Says Technology Industry Analyst Jeff Kagan
Atlanta, GA (PRWEB) August 02, 2014
Read Jeff Kagan's latest column titled, Thanks, C Spire - for Leading Mississippi Schools to Tech's Fast Lane, July 31.
Industry analyst Jeff Kagan follows wireless and wire line telecom, cable TV and IPTV, the Internet and communications technology in general.
"I have been watching the industry grow and change over the last three decades. Every once in a while there are major new growth areas that emerge. Ultra high speed One Gigabit Internet speed is one of those and it's just beginning." Says Wireless analyst Kagan.
"There are always just a few, key companies that are important in this kind of transformation. Some focus on a larger national scope and others with a more precise local aim. Both are very important as technology advances and the economy changes." Says Technology Analyst Kagan.
"C Spire is one of the leading companies building this ultra-fast Internet in Mississippi. They are giving Mississippi the same shot at being an advanced hotbed as AT&T and Google are doing in other cities throughout the country." Says Tech analyst Kagan.
Other companies like CenturyLink and Cox are also players in this space. More companies will join this race over the next several quarters.
C Spire is helping schools and in fact cities in Mississippi, help students prepare for an exciting future. Today there are not enough high tech workers to help companies grow in the United States.
"This is ground zero. This is where the entire next wave of growth will begin… in the schools. This will help students in Mississippi prepare for this new future. This could indeed help transform Mississippi into a real tech hotbed for the next generation of communications technology." Says Kagan.
This new highly skilled workforce will attract companies and that will create a growth wave which will have a very positive impact on the cities and the state.
"C-Spire CEO Hu Meena has a vision to help Mississippi become a leader in this area. He is having C Spire invest in bringing the ultra-high speed 1 Gigabit Internet service to several key cities in their region starting with C Spires home state of Mississippi." Says Principal analyst Kagan.
"This is a plan that every other state could and should learn from. It starts with the schools to educate the workforce, then expands to grow cities and tax bases. We are still very early in this brand new opportunity." Says Kagan.
About Jeff Kagan
Jeff Kagan is an industry analyst, consultant, columnist, author, speaker and futurist. He shares his opinion in many ways over 25 years. Helping to understand our changing world, technology, industry and competition.
He is regularly quoted by the media. He offers comment to reporters and journalists on wireless, telecom, Internet, cable television, IPTV and other tech news stories.
Kagan is known as a Technology Analyst, Tech Analyst, Wireless Analyst, Smartphone Analyst, Telecom Analyst, Telecom Industry Analyst and Principal Analyst.
Reporters: Jeff Kagan sends comments by email to reporters and the media. If you would like to be added to this email list please send request by email.
Companies and Clients: Contact Jeff Kagan to discuss briefing him or becoming a consulting client.
Contact: Jeff Kagan by email at jeff(at)jeffKAGAN(dot)com or by phone at 770-579-5810.
Visit his website: at jeffKAGAN.com to learn more.
Full Disclosure: Jeff Kagan is an independent industry analyst. He offers comment to the media on breaking news, announcements, technologies and the changing marketplace. He also writes columns and press releases offering comment, and is an author and speaker. He also works on a consulting basis sharing his opinion.
Twitter: Follow him at @jeffkagan