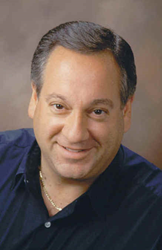 Verizon FiOS is breaking up it's Pay-TV bundle and giving customers choice of the channels they want to pay for, says Wireless Analyst and Telecom Analyst Jeff Kagan
Atlanta, GA (PRWEB) April 17, 2015
Verizon FiOS is introducing new packages of television channels by breaking up the Pay-TV bundle, according to the Wall Street Journal, Apr. 16.
Industry analyst Jeff Kagan offers comment.
"The first question is will this save customers money? If customers choose wisely, they should be able to save money on the channels they watch," says Tech Analyst Jeff Kagan.
"My first reaction is this is a great idea. However I do have a question that will make a big difference whether this is a great idea or a bad idea," says Kagan.
"The question is about the bundles themselves. If the customer gets to choose their own channels and make their own bundle, then this is a great idea," says Kagan.
"However if Verizon chooses the bundles and puts similar channels in different bundle packages forcing the customer to buy several bundles just to get the ten to twenty channels they want, then this is not a good idea because the customer will still pay for more than they use," says Kagan.
"If this is the case then this idea is already in the competitive market and does not serve the customer. So it all depends on who chooses the channels in the bundle, the customer or Verizon," says Kagan.
The pay television space is undergoing a rapid transformation. New competitors and new technology are letting new ideas rapidly change the marketplace.
The Pay TV space has already changed over the last few years, and will be just as different a few years from now.
Pay TV was not very innovative until the last few years when technology and competition forced traditional cable television companies to change.
Companies like Comcast, Time Warner Cable, Cox, Cablevision and so many others were happy leaving things as they were.
However over the last few years new competitors and new technology and innovation are changing the Pay TV space.
Companies like AT&T U-verse, Verizon FiOS are CenturyLink Prism are changing the space. And these new competitors often offer a great quality service.
This is good for the consumer, but not for the traditional cable television companies.
Today traditional cable television companies are losing market share to new competitors and new technology.
Today innovative new ideas are changing the television space like Netflix, Amazon.com, Hulu and so on.
"We have started on a journey that is rapidly transforming the television and entertainment space as we know it. We get content from a variety of new competitors. We choose many new ways to watch like on the television, computer, smartphone and tablet over both wireline and wireless networks," says Kagan.
"We are using the Internet to deliver content in this space, not traditional cable television networks. That is what services like AT&T, U-verse, Verizon FiOS, CenturyLink Prism and Comcast Xfinity use," says Kagan.
"It will be very interesting to track these changes which are transforming Pay TV going forward," says Kagan.
About Jeff Kagan
Jeff Kagan is a wireless analyst, telecom industry analyst, technology industry analyst, consultant, columnist, author, keynote speaker and futurist.
Companies may contact Jeff Kagan to discuss setting up an analyst briefing or to explore becoming a consulting client so Kagan can follow them more closely.
To schedule a paid briefing of your company, products and services with Jeff Kagan, please contact him by email or phone to discuss.
Over 25 years Jeff Kagan shares his opinion and views on companies, technologies and competition.

He offers comment to reporters as they contact him on the stories they are working on.
He writes weekly columns.
He writes daily press releases.
He give speeches at industry meetings and conferences.
Kagan discusses the changing industry. To see where we have come from, where we are today, where we are going tomorrow and why.
As a consultant he shares his opinions with clients and listens to their briefings and announcements.
He follows wireless, telecom, Internet, cable television, IPTV, Mobile Pay, Cloud, Internet of Things or IoT, M2M and more.
Kagan is known as a key influencer in influence marketing.
He has been called Wireless Analyst, Telecom Analyst, Telecom Industry Analyst, Technology Analyst, Tech Analyst, Cloud Analyst, Smartphone Analyst, Health Tech Analyst and Principal Analyst.
Speeches: Topics including The Future of Wireless and Telecom, State of the Industry, challenges and opportunities, changing technology, competition, services, winners and losers, why and what we can expect going forward.
Reporters: Jeff Kagan sends comments by email to reporters and the media. If you would like to be added to this email list please send request by email.
Press Releases: You can keep up with Kagan press releases by clicking the orange Subscribe icon on the top right of this PRweb.com page.
Contact: Jeff Kagan by email at jeff(at)jeffKAGAN(dot)com or by phone at 770-579-5810.
Visit his website: at jeffKAGAN.com to learn more.
Twitter: Follow him at @jeffkagan