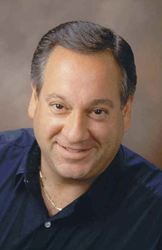 "Sprint is suddenly a brand new company so we must ease up and let them get started and see how well they do going forward over coming quarters." Says Industry Analyst Jeff Kagan
Atlanta, GA (PRWEB) October 08, 2014
Technology industry analyst Jeff Kagan offers comment on the future of Sprint and their recovery.
"I have been following the changes at Sprint with interest. It's easy to judge. We all judge everything, everyday. However with Sprint, we must throttle back and give them the time they need to start to grow as the new company they are becoming." Says Industry analyst Kagan.
"I have received so many calls and emails from reporters, investors, workers and competitors about Sprint. The consensus seems to be that very few to understand what to expect next from Sprint going forward." Says Technology analyst Kagan.
"That's why I think it would do us all good to sit back, wait and watch what Sprint does next. There will be plenty of opportunity to judge their performance going forward. We should give Sprint the room and time them need to transform themselves." Says Tech analyst Kagan.
Remember T-Mobile was struggling until roughly a year ago, but they seem to have gotten their second wind. It took a while before people really understood the T-Mobile recovery may indeed be real.
"The same thing could be starting to happen with Sprint. Time will tell. So I think it's important to give Sprint the time and space they need during their reinvention. It may take time before we see positive results. However a year from now we could be happily surprised if we give them this time and space to transform themselves. " Says Kagan.
The Sprint Shared Data Plan is very aggressive and low priced. This should attract a growing customer base for the company. It looks like Sprint will continue on this low cost track which should attract a growing number of customers and translate into market share.
Everything around Sprint is brand new. Masayoshi Son, head of Softbank is majority owner. Marcelo Claure is new CEO. The growth strategy going forward is also new. So with everything around Sprint changing, it's important to give them the opportunity to start to perform.
About Jeff Kagan
Jeff Kagan is an industry analyst, consultant, columnist, author, speaker and futurist. He shares his opinion and views in many different ways over 25 years. His goal is to help you better understand our changing world, technology, industry and competition.
He is regularly quoted hundreds of times every year by the media. He writes two weekly columns and a daily press release on companies, technologies, competition and the changing industry.
He offers comment on wireless, telecom, Internet, cable television, IPTV and other tech news stories.
Kagan is known as a Technology Analyst, Tech Analyst, Wireless Analyst, Smartphone Analyst, Telecom Analyst, Telecom Industry Analyst and Principal Analyst.
Reporters: Jeff Kagan sends comments by email to reporters and the media. If you would like to be added to this email list please send request by email.
Companies and Clients: Contact Jeff Kagan to discuss setting up an "analyst briefing" or becoming a consulting client.
Contact: Jeff Kagan by email at jeff(at)jeffKAGAN(dot)com or by phone at 770-579-5810.
Visit his website: at jeffKAGAN.com to learn more.
Full Disclosure: Jeff Kagan is an independent industry analyst. He offers comment to the media on breaking news, announcements, technologies and the changing marketplace. He also writes columns and press releases offering comment, and is an author and speaker. Kagan earns a living as a consultant, analyst, speaker and author.
Twitter: Follow him at @jeffkagan