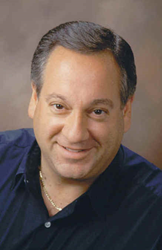 "The scope of this effort simply takes your breath away. This will bring ultra-high-speed Internet to more cities, more quickly than any other company in the industry to date," says Technology Industry Analyst Jeff Kagan.
Atlanta, GA (PRWEB) April 21, 2014
AT&T unveiled today their desire and plan to take their ultra high speed U-verse GigaPower Internet service to 100 cities in 25 market areas in the United States. See their press release from Apr. 21.
Industry analyst Jeff Kagan offers comment.
"This is so exciting. This story is exactly what countless cities across America have been wanting. AT&T announced they will bring their ultra high speed, 1 gigabit Internet service called GigaPower to 100 cities in 25 different market areas across the United States. That's the most incredible announcement in this space. This is the most ambitious plan we have seen to date," says Principal analyst Jeff Kagan.
"This AT&T move shows the pace of the rapid rollout we can expect going forward. I look at this as more a commitment from AT&T toward this new technology. I think they want to roll this out as quickly as possible. However this is a very ambitious plan and it will take plenty of time and require lots of interest from cities to make it come true," says Kagan.
"When it comes to interest from cities, I don't think that will be a problem. We saw the incredible interest when C Spire did something similar in Mississippi in the last few months. I think this AT&T plan will take interest from cities to an entirely new level," says Kagan.
This is more of a road map for AT&T. I think we can see their intention. They want to lead in this new space. This plan rapidly beyond the previously announced cities like Austin, Dallas, Raleigh-Durham and Winston-Salem markets.
"I don't think AT&T will be limited by this plan. Meaning I believe we can expect more in coming months. I think cities will be falling all over themselves to qualify and to attract this investment from AT&T sooner rather than later. Sooner is the name of the game for many cities," says Kagan.
The AT&T release says this service is big news for consumers, entrepreneurs, small businesses and start-ups to benefit from most advanced broadband speeds, TV, and technology, competitive offers and deeper commitment to fiber technology.
"This ultra high speed Internet service has been gaining lot's of attention in the last few years. There are only a few players with plans in only a few markets. While that is great news for those markets, there are still countless others from coast to coast who want this as well," says Technology analyst Kagan.
"Now thanks to this move from AT&T, so many more cities will be able to be included in this next big technology rush. I predict this high speed race is just getting started. With AT&T making such a big announcement, I hope others will turn up the heat on their own efforts," says Tech analyst Kagan.
"This ultra high speed Internet race looks like it will be one of the key races over the next several years. So far there are only a few players in this space including Google, C-Spire and CenturyLink. I fully expect to see other companies move into this space. Companies like Verizon, Comcast, Time Warner Cable, Cox and many others. If I were counting I would say this move puts AT&T far ahead of every other competitor in the space for now," says Kagan.
The list of 21 candidate metropolitan areas includes: Atlanta, Augusta, Charlotte, Chicago, Cleveland, Fort Worth, Fort Lauderdale, Greensboro, Houston, Jacksonville, Kansas City, Los Angeles, Miami, Nashville, Oakland, Orlando, San Antonio, San Diego, St. Louis, San Francisco, and San Jose.
AT&T says customers who live in these communities can also have a say. Visit http://www.att.com/gigapowercities for more information.
About Jeff Kagan
Jeff Kagan is a Technology Industry Analyst, consultant and columnist. He is regularly quoted by the media and shares his opinion in many ways over 25 years.
He offers comment to reporters and journalists on wireless, telecom, Internet, cable television, IPTV and other tech news stories.
Kagan is also known as a Tech Analyst, Wireless Analyst, Telecom Analyst and Principal Analyst.
Reporters: Jeff Kagan sends comments by email to reporters and the media. If you would like to be added to this email list please send request by email.
Clients: Contact Jeff Kagan to discuss briefing him or becoming a consulting client.
Contact: Jeff Kagan by email at jeff(at)jeffKAGAN(dot)com or by phone at 770-579-5810.
Visit his website: at jeffKAGAN.com to learn more and for disclosures.
Twitter: Follow him at @jeffkagan