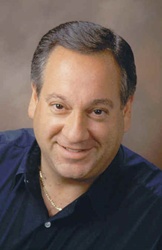 Read new column on the Cloud by Technology Industry Analyst Jeff Kagan.
(PRWEB) May 08, 2014
Investors Business Daily wrote about a report saying the cloud infrastructure business is a three-horse race on April 14.
Industry analyst Jeff Kagan offers comment.
"They say the cloud infrastructure business is seen as a three-horse race. While that may be true to date, I predict this cloud opportunity will grow very rapidly. Well beyond three," says Principal analyst Jeff Kagan.
"While Amazon.com, Google and Microsoft are indeed leaders in the very young cloud space today, I firmly believe we will see many others join the race. In fact this week alone we saw HP announce they would invest one billion dollars this year. Facebook is also seen as growing rapidly in this cloud area. And in fact I believe we will see many companies moving into this cloud space at a much faster pace," says Tech analyst Kagan.
"Remember, the cloud as we are talking about it today, is a brand new opportunity, but it is not mainstream yet. It will continue to grow in that direction however. That is a huge new opportunity for many companies targeting different customers. Some will focus on the consumer, others the business market. Some will focus on segments like wireless smartphone, others music and books, and still others on everything you create and save," says wireless analyst Kagan.
"It's important to remember that we don't yet know exactly what this whole new cloud world will look like going forward. Today we see companies rapidly moving and investing and planting their flag. The opportunity will change over time. However the most important thing for any company who wants to be a player can do is stick their flag in the ground, say to the world they are a cloud company. They must keep their mind open and keep building," says Kagan.
Jeff Kagan's column this week is called "Companies and Rushing to the Cloud" and can be read here: http://www.equities.com/editors-desk/stocks/technology/jeff-kagan-companies-are-rushing-to-the-cloud.
About Jeff Kagan
Jeff Kagan is a Technology Industry Analyst, consultant and columnist. He is regularly quoted by the media and shares his opinion in many ways over 25 years.
He offers comment to reporters and journalists on wireless, telecom, Internet, cable television, IPTV and other tech news stories.
Kagan is also known as a Tech Analyst, Wireless Analyst, Telecom Analyst and Principal Analyst.
Reporters: Jeff Kagan sends comments by email to reporters and the media. If you would like to be added to this email list please send request by email.
Clients: Contact Jeff Kagan to discuss briefing him or becoming a consulting client.
Contact: Jeff Kagan by email at jeff(at)jeffKAGAN(dot)com or by phone at 770-579-5810.
Visit his website: at jeffKAGAN.com to learn more and for disclosures.
Twitter: Follow him at @jeffkagan