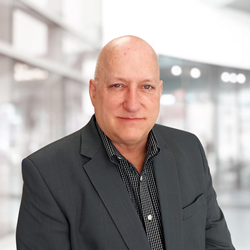 "We are thrilled to welcome Jeff to the team," said Michael Mendillo, president, FirstService Residential. "He brings a unique skill set to the table. His eye for enhancing the client experience, innovating solutions, and optimizing budgets will position us well for growth in the market."
MURRELLS INLET, S.C. (PRWEB) February 16, 2023
FirstService Residential, the leading residential community association management company in South Carolina, named Jeffrey Lessey as vice president, property portfolio. Lessey is an accomplished executive with an extensive background in hospitality, property management, and delivering excellent client experiences. Lessey will oversee the company's portfolio of managed communities in the Myrtle Beach/Murrells Inlet area.
"We are thrilled to welcome Jeff to the team," said Michael Mendillo, president, FirstService Residential. "He brings a unique skill set to the table. His eye for enhancing the client experience, innovating solutions, and optimizing budgets will position us well for growth in the market.
"I am very fortunate to be a part of this team. FirstService Residential is an established market leader in the community management industry," said Jeffrey Lessey, vice president, property portfolio, FirstService Residential. "I look forward to helping the organization expand into new markets while continuing to deliver a high level of service and efficiency to our communities."
In his role, Lessey will partner with the local executive team to oversee and direct our communities in the market, including planning and developing initiatives to align with company policies, culture, and best practices. Reporting directly to Brian Pinkham, senior vice president, FirstService Residential, he will also serve as a strategic business partner, working closely with the board members in our communities.
Lessey has over 20 years of resort, hotel, hospitality, and homeowners' association experience. Most recently, he served as the Vice President of Quality Assurance, Training, and Transitions for Capital Vacations, where he successfully drove customer service excellence, and developed standard operating procedures to create consistency and drive efficiency.
About FirstService Residential
FirstService Residential is North America's property management leader, partnering with more than 8,600 communities across the U.S. and Canada, including low-, mid- and high-rise condominiums and cooperatives; single-family communities; master-planned, lifestyle and active-adult communities; and mixed-use and rental properties. HOAs, community associations and condos rely on their extensive experience, resources and local expertise to maximize property values and enhance their residents' lifestyles. Dedicated to making a difference, every day, FirstService Residential goes above and beyond to deliver exceptional service.
FirstService Residential is a subsidiary of FirstService Corporation (FSV), a North American leader in the property services sector. Visit http://www.fsresidential.com.