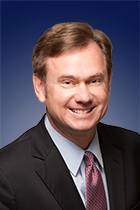 We are very pleased to announce that Mr. Simmons has officially joined our team as General Counsel for GlobalTranz. He brings with him decades of experience as a leading legal mind when it comes to freight logistics
Phoenix, AZ (PRWEB) February 22, 2016
Today GlobalTranz announces that former Attorney with the national law firm Lewis Brisbois Bisgaard & Smith, LLP, Jeffrey R. Simmons has been hired as general counsel for GlobalTranz. This comes as exciting news for GlobalTranz considering Simmons' long and distinguished legal career in the freight transportation industry.
"We are very pleased to announce that Mr. Simmons has officially joined our team as General Counsel for GlobalTranz. He brings with him decades of experience as a leading legal mind when it comes to freight logistics," – Andrew Leto, CEO and Founder of GlobalTranz.
Though most widely known for his association with one of the most well-known national firms in the U.S., Jeffrey Simmons has the top of expertise that is invaluable to freight brokerages. He is currently Secretary and Treasurer for the Transportation Lawyers Association.
He has been listed among the Best Lawyers in America every year since 2011 for his excellence in Transportation Law and was named a "Southwest Super Lawyer" for 2015 and 2016 in Transportation and Maritime Law among many other distinctions. Working in all modes of freight logistics including air, ocean, rail, and motor carriers, GlobalTranz expects Simmons' history is going to be a real asset.
"He [Jeffrey R. Simmons] not only has a broad knowledge of the freight industry, he has served as legal counsel on behalf of brokers, carriers, in the courtroom, before regulatory agencies, and in private contract negotiations. He has seen it all." – Renee Krug, CFO of GlobalTranz
Jeff Simmons attended undergraduate school at the elite Georgetown University before graduating from the College of Law at the University of Arizona in 1986. Over his extremely successful career, Simmons has worked to make the trucking industry safer and fairer, previously serving as Chairman of the Conference of Freight Counsel and earning the Transportation Lawyers Association's Distinguished Service Award in 2014.
Today, GlobalTranz proudly welcomes Jeffrey R. Simmons as their new general counsel. Mr. Simmons will continue to serve in his capacity as Secretary and Treasurer of the Transportation Lawyers Association and will continue his active membership with the Trucking Industry Defense Association.
About GlobalTranz
Founded in 2003, GlobalTranz is a privately held, Phoenix-based logistics company specializing in freight management services including LTL, Full Truckload, Supply Chain Management, and Domestic Air/Expedited shipping. Their team focuses on innovative technology and partnering with sales professionals that possess energy, insight and a fervent customer service mentality.
GlobalTranz has created a one-stop-shop for its customer base of over 25,000 shippers through providing Less-Than-Truckload, Full Truckload, Supply Chain and Expedited Services. In 2015, Transport Topics Announced GlobalTranz as the 14th Largest Freight Brokerage Firm in the US. GlobalTranz is a leading company in the $157 Billion Dollar third-party logistics industry, with annual revenue of $484M and growing every year. Led by Founder, Andrew Leto, GlobalTranz currently has 500+ employees and is growing rapidly.
###
For additional information please contact:
 
Todd S. Bookout
Marketing Director
Phone: 480.339.5722
E-Mail: tbookout(at)globaltranz(dot)com