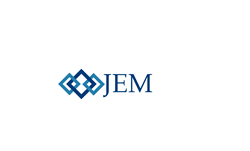 Our partner relationship with SPAN Digital will help our technology clients to achieve their innovation and digital transformation initiatives more efficiently and successfully." - Jen McClure, CEO, JEM
PALO ALTO, Calif. (PRWEB) December 10, 2020
JEM, a Silicon Valley-based global management consultancy, research and publishing group, and SPAN Digital, a best-in-class technical strategy and software engineering firm that partners with organizations to span the divide between vision and reality in their innovation journey, announced a partnership today to enable organizations to extend their capabilities to develop innovative enterprise software to meet the needs of an increasingly complex, quickly evolving digital landscape.
COVID-19 has accelerated consumer adoption of digital technologies and heightened their expectations about their digital experiences. This increased consumer adoption, along with businesses' internal adoption of digital technologies for improved communication and collaboration has highlighted the importance of digital transformation for businesses to stay competitive.
Through this new partnership, JEM will market and promote SPAN's services to its clients, providing a best-in-class software engineering resource that enables organizations to accelerate their digital transformation initiatives.
"Continuous innovation and digital transformation are imperatives for every organization today. This requires vision, leadership, new perspectives, tools and skills, dedicated resources and investment, speed and agility. Putting all the pieces together can be challenging, especially for large businesses with complex engineering and software development organizations," said Jen McClure, CEO, JEM. "Our new partner relationship with SPAN Digital will help our technology clients to achieve their initiatives more efficiently and successfully."
"We are delighted to partner with JEM," said Chris Lyon, CEO, SPAN Digital. "JEM understands both the importance and the challenge of true digital transformation and how we can help clients with their enterprise software in an environment that demands continuous innovation to keep up with the pace of change."
About SPAN Digital
SPAN Digital is a best-in-class technical strategy and software engineering firm that helps companies span the divide between vision and reality in their innovation journey. SPAN partners with technology leadership and in-house engineering teams to determine the capabilities they need to compete, develops SaaS solutions that enable engineering and software development teams to be more productive, and builds the digital products they need to stay competitive. https://www.spandigital.com
About JEM
JEM is a Silicon Valley-based global management consultancy, research and publishing group. JEM connects executives and innovators, experts and thought leaders from around the globe through its consulting and advisory services division, Consultants Collective, and its digital magazine and online learning platform, Biznology.com. JEM is a certified Women-Owned Small Business in the Federal Contracting Program, and is recognized as a Women-Owned Small Business (WOSB) by the Department of Defense (DOD). https://www.JEM.LLC