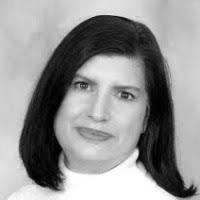 I am proud to have Jen McClure as part of our Leadership and Technology Councils, and I look forward our coordinated efforts for years to come. - Todd McCracken, President & CEO, National Small Business Association
PALO ALTO, Calif. (PRWEB) June 22, 2020
JEM, a Silicon Valley-based global management consultancy and publishing group, announced today that its CEO Jen McClure has been named to the National Small Business Association (NSBA) Leadership Council and Technology Council. NSBA is the nation's oldest small business advocacy organization, and operates on a staunchly nonpartisan basis. McClure joins the NSBA Leadership and Technology Councils alongside other small-business advocates from across the country as they work to promote the interests of small business to policymakers in Washington, D.C.
McClure joined the NSBA Leadership Council as part of her efforts to tackle the many critical issues facing small business today, such as tax reform and health care. The Council is focused on providing valuable networking between small business advocates from across the country, while ensuring small business a seat at the table as Congress and regulators take up key small business proposals.
The NSBA Technology Council includes a diverse group of technology companies who are fighting for an economic environment that promotes high technology businesses. The Council is committed to promoting and protecting the Small Business Innovation Research program (SBIR), and the Small Business Technology Transfer program (STTR), two of the most effective and successful innovation programs in the federal government. The Council advocates on behalf of all small technology and R&D firms on a wide range of issues, including intellectual property protections, data rights, regulatory reform, cyber-security compliance and government contracting.
A recognized business leader, McClure founded JEM in 2015 and has significantly grown the company since its founding. She oversees the management consulting division, Consultants Collective and the publishing division, including Biznology, the company's digital media and learning platform. The company serves clients in a wide range of industries, including aviation, financial services, healthcare, life sciences, pharmaceutical and technology. McClure was named a "Power Player" in management consulting by Business Insider in its list of the most influential executives disrupting the industry and having a positive impact within their firms. She is also considered to be one of the original authorities on digital and social media. She was named one of the "Women Who Rock Social" by Top Rank Marketing. She serves as a Distinguished Principal Fellow of The Conference Board, supporting the organization's mission to provide trusted insights to help leaders navigate the biggest issues facing business. McClure is a Governance Fellow of the National Association of Corporate Directors (NACD) and has served on the NACD's committee focusing on emerging companies. She serves on the boards of Bay Area organizations. She also advises start-ups, and is a Limited Partner in three venture funds.
"As a small business leader and supporter of innovative start-ups here in the Silicon Valley and across the country, I believe in the importance of being involved and active regarding laws and regulations affecting business," stated McClure. "Joining NSBA's Leadership Council and Technology Council will enable me to take our collective message to the people that need to hear it most: Congress."
"I am proud to have Jen McClure as part of our Leadership and Technology Councils, and I look forward our coordinated efforts for years to come," stated NSBA President and CEO Todd McCracken.
For more on the NSBA Leadership Council, visit http://www.nsba.biz
About JEM
JEM is a Silicon Valley-based global management consultancy and publishing group. JEM connects executives and innovators, experts and thought leaders from around the globe through its consulting and advisory services division, Consultants Collective and its digital magazine and online learning platform, Biznology.com. JEM is a certified Women-Owned Small Business in the Federal Contracting Program, and is recognized as a Women-Owned Small Business (WOSB) by the Department of Defense (DOD). For more information, visit http://www.JEM.LLC.