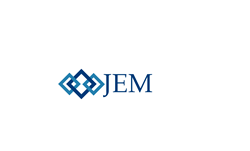 It's crucial for organizations to think about the future and transform themselves to survive and thrive in a post-Pandemic world and economy. It's important for us to offer expertise on the future of work, innovative marketing and digital communications, and 21st century leadership" Jen McClure, CEO
PALO ALTO, Calif. (PRWEB) April 29, 2020
JEM, the Silicon Valley-based global management consultancy and publishing group, announces an expansion of its Board of Advisors and the addition of new consultants to its management consulting division, Consultants Collective. JEM's new advisors include Steve King and Betsy Burroughs and new consultants include Lisen Stromberg and Casey Hall.
Steve King, a Partner at Emergent Research has joined the JEM Board of Advisors. King is a recognized expert in small business trends, the future of work and workplaces and the independent workforce and gig economy. Prior to founding Emergent Research, he held executive roles at Macromedia, Lotus Development Corporation and Isys Corporation, and several technology start-ups. He has served on boards of more than a dozen companies. Steve was a Founding Fellow and board member of the Society For New Communications Research.
Betsy Burroughs has also joined the JEM board of advisors. Burroughs is a marketing and brand executive turned neuroscience researcher. She has executive experience in marketing, advertising, sales and publishing. Burroughs held executive roles at InfoWorld and Satmetrix and senior account management roles at several leading advertising agencies, including Foote, Cone & Belding; D'Arcy-McManus Benton & Bowles; and TFB/BBDO, and senior sales management positions at International Data Group (IDG) and CMP. Clients have included Google, Dwell Magazine, Gensler, The Discovery Channel, Rovi, Blurb, CNET, The Millennium Project and The Tech Museum of Innovation. She has served on the advisory boards of technology startups and nonprofit organizations. She is a member of the World Future Society and the Silicon Valley Node of the Millennium Project—a United Nations-affiliated think tank that produces the annual international State of the Future Report. She is the author of FOCUS.The Catalyst for Innovation Based on the Neuroscience of Insight.
JEM's board of advisors also includes JEM's founder and CEO, Jen McClure; David Schlesinger, former chairman, Thomson Reuters China; media veteran Jeff Pundyk, formerly an executive of Techonomy, The Economist, and McKinsey; and enterprise online community expert Vanessa DiMauro.
In addition, two new executive consultants have joined JEM's management consulting division, Consultants Collective. Lisen Stromberg is a workplace culture innovation and leadership expert who works with clients to help them build next-in-class 21st century cultures with the future-forward leaders their company needs to succeed. Stromberg works with companies to ensure their purpose aligns with their practices. She is a widely regarded expert and speaker who empowers people and companies to reimagine the future of work through work+life success. Stromberg has been a speaker at numerous high-profile conferences including SXSW, PBWC, TEDx, and others.
Casey Hall is an expert in enterprise social media management, executive social media communications, social CRM, employee advocacy, digital governance, marketing technology assessment, corporate communications and analytics. Prior to consulting, Hall led corporate social media for Thomson Reuters, where he was responsible for the Social Media Governance Board, the enterprise social media technology stack, central management of the company's enterprise social listening program and was involved in privacy compliance related to the management of these technology tools. Hall began his professional journey as an attorney working in private practice in civil litigation and public policy research. Hall is also a sought after conference speaker, delivering workshops and presentations at conferences around the world and for high-profile conferences, including Social Media Marketing World, Social Shake Up, Adobe Summit, Digital Summit, and many others.
Hall and Stromberg join other highly vetted independent consultants, advisors and executive coaches who comprise Consultants Collective, a new kind of management consultancy that comprises nearly 40 former executives from world class companies who serve clients as one firm. Consultants Collective is dedicated to partnering with organizations to innovate, transform and improve and helping its clients to successfully shape the future -- with a focus on bottom line results, driven by mission, purpose and values.
"I am delighted and honored to welcome these highly respected professionals and experts to our team," said McClure. "During this time when it is crucial for organizations to think about the future and transform themselves in order to survive and thrive in a post-Pandemic world and economy, it's important for us to provide this expertise on the future of work, innovative marketing and digital communications, and 21st century leadership, corporate culture and work+life success."
About JEM
JEM is a Silicon Valley-based global management consultancy and publishing group. JEM connects executives and innovators, experts and thought leaders from around the globe through its consulting and advisory services division, Consultants Collective and its digital magazine and online learning platform, Bizology.com. JEM is a certified Women-Owned Small Business in the Federal Contracting Program, and is recognized as a Women-Owned Small Business (WOSB) by the Department of Defense (DOD). For more information, visit http://www.JEM.LLC.