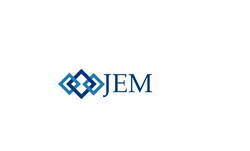 This is a very challenging time for businesses. We want to help. Our hope is that this series will provide a valuable resource to organizations as they tackle the many challenges presented by this global public health crisis. - Jen McClure, CEO, JEM
PALO ALTO, Calif. (PRWEB) March 09, 2020
JEM announced today that it will offer a series of complimentary webinars featuring online conversations and live Q&As with its Consultants Collective executive consultants, advisors and coaches as part of its series "Creating Resiliency During the COVID-19 Crisis."
Organizations around the globe in every industry and across every function are facing challenges as the result of the spread of the Coronavirus. These range from travel bans and canceled marketing and sales events, to the need to have employees work remotely, the increased importance of digital internal communications and collaboration, risk management, crisis planning and crisis communications, shareholder and investor relations, supply chain issues and more. Organizations need to be agile, flexible and resilient to survive and thrive during this time.
Consultants Collective member consultants, advisors and coaches are all former senior executives who have deep experience and expertise in all these areas. Their experience includes risk and change management, global business, offshoring, leading distributed global teams, managing crises and internal communications, deploying and managing online collaboration tools that enable people to work together virtually, developing new models, as well as expertise in innovation and design-thinking, work-life integration — and more — all of which uniquely positions Consultants Collective to serve and support companies as they face the many challenges posed by the Coronavirus crisis.
The first webinar in the series will take place on Friday, March 13th from 8:30 – 9:30am PT and will feature Consultants Collective senior consultants and renowned, award-winning communications executives Sharon McIntosh and Mark Dollins for a highly interactive discussion about the value of employee communications during the COVID-19 public health crisis. Dollins and McIntosh will share best practices and helpful tips to improve organizations' internal communications during this challenging time. Attendees will be able to ask their questions and have them answered in real-time.
Registration for this complimentary webinars is available here.
Additional webinars will take place during the month of March.
The webinars will be recorded and available on-demand on Biznology.com.
"This is a very challenging time for businesses. We want to help them address these challenges and help them understand how to create resiliency in their organizations by developing new strategies, processes and programs they can use not only during this time, but that will help them improve their organizations in the long-term," said Jen McClure, CEO of JEM. "Our hope is that this series will provide a valuable resource to organizations as they tackle the many challenges presented by this global public health crisis."
About JEM
Founded in 2015 and based in the Silicon Valley, CA, JEM provides valuable insights, information and expertise to accelerate business in the digital age its consulting division, Consultants Collective, and research and publications, including Biznology. Visit http://www.JEM.LLC
About Consultants Collective
Consultants Collective is a new kind of management consultancy. It provides an innovative, flexible, scalable and cost-effective network-based approach to management consulting. Its member consultants all have experience as senior executives at world-class organizations in roles ranging from human capital, workforce development and management to change management, communications and marketing, digital transformation, financial management and operational excellence, risk management, ESG and more. Consultants Collective brings together the right experts at the right time to take on mission-critical projects from inception to successful execution through a scalable single-vendor solution. Consultants Collective and its member consultants serve clients in a variety of industries from aviation to healthcare, life sciences and pharma, high tech, financial services and more. It's management consulting for the future of work. Visit http://www.consultantscollective.net
About Biznology
Biznology is the digital magazine of JEM. Biznology is the intersection where technology, management and knowledge meet, helping business leaders make smarter decisions for today — and preparing them for what's next. Through its articles, podcasts, webinars and other resources, Biznology features valuable insights and guidance from Consultants Collective and other contributors. Visit http://www.biznology.com