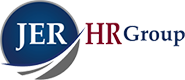 Acquiring Johanson Group enhances the depth and breadth of our compensation and HR solutions to clients. DBSquared products will be integrated with our Trainery brand of Human Capital Management SaaS solutions. - Mahesh Kumar, Managing Director JER HR Group
NEW YORK (PRWEB) January 20, 2022
JER HR Group and Johanson Group jointly announce JER HR Group's acquisition of Johanson Consulting, Inc. dba Johanson Group and DBSquared LLC in a private transaction. Johanson Group is a leading compensation consulting firm servicing clients in compensation planning and DBSquared is an entity through which DBCompensation™ and DBDescriptions™ software is developed and supported.
"JER HR Group is already a leading player in the compensation consulting arena with more than 30 years of experience servicing clients nationwide. Acquiring Johanson Group enhances the depth and breadth of JER HR Group's capacity to deliver compensation and human resources solutions to clients. The DBSquared Compensation products expand our Human Capital Management (HCM) SaaS solutions" said Mahesh Kumar, Managing Director of JER HR Group.
Johanson Group provides compensation solutions to clients in both private and government organizations. JER HR Group will integrate the compensation consulting business of Johanson Group within its compensation division. This integration will expand JER HR Group's clients and geographic footprint nationwide.
"DBSquared products, DBCompensation and DBDescriptions, are part of the transaction and will be integrated with our Trainery brand of HCM solutions. DBCompensation and DBDescriptions will be merged into a single product and rebranded in a rollout to clients later this year," Kumar said.
Bruce Johanson, Principal Partner of Johanson Group said, "JER HR Group is a logical choice for us to merge our company, as it is already a leading compensation consulting firm. JER HR Group works with hundreds of clients each year and we are confident that our clients will benefit from the combined offerings. We are excited that our DBCompensation and DBDescriptions products will be part of the Trainery suite of solutions. This will allow both products to go through a major upgrade and transformation as a SaaS solution."
ABOUT
JER HR Group is a leading human resources consulting firm helping for-profit companies, nonprofit organizations and government entities throughout the United States to recruit, develop, engage and retain their greatest resource — People. JER HR Group is headquartered in New York City, New York with additional offices in Raleigh and Greensboro, North Carolina. JER HR Group is a certified minority owned business. For more information, visit JER HR Group http://www.jerhrgroup.com and Trainery http://www.trainery.com.
Johanson Consulting, Inc. was founded as Johanson & Associates, Inc. in 1973. The company name became Johanson Consulting, Inc. dba Johanson Group in 2012.