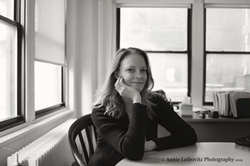 NEW YORK (PRWEB) April 15, 2021
Jericho Project, the nationally-acclaimed nonprofit ending homelessness at its roots in New York, is hosting An Evening of Inspiration and Hope: Jericho Project Celebrates Tori Lyon's 25 Years of Leadership. The Virtual Gala, taking place April 28, 2021 between 6:00 – 7:00 p.m., will raise funds to support critical housing and comprehensive services provided to more than 2,900 New Yorkers annually. https://jerichoproject.org/get-involved/virtual-gala-2021/
Emceed by NBC 4 New York Anchor Natalie Pasquarella, the event will feature comedy and Broadway entertainment. It is expected attract 300 partners, friends and newcomers who are passionate about Jericho's steadfast work maintaining vital services while keeping its residents and staff safe during the COVID-19 pandemic.
"Under Tori Lyon's leadership, Jericho Project has been a beacon of hope for New Yorkers struggling with homelessness, unemployment and health issues exacerbated by COVID-19. At the same time she has championed Diversity, Equity and Inclusion throughout our organization and out into the community. We are tremendously proud of her and grateful for her strong and ethical guidance," said Mimi Boublik, Jericho Project Board President.
Major supporters include Gibson, Dunn & Crutcher LLP; Cravath Swaine & Moore; Anastasia Vournas; Board President Mimi and Michael Boublik, Past Board President Mark Kopinski; Simon Bound; Kristen & Michael Reed Family Foundation; Richman Housing Resources LLC; Hirshen, Singer & Epstein and The Signature B&B Companies, among many.
For 38 years, Jericho has provided supportive housing and counseling services to thousands of vulnerable New Yorkers to include adults and families, veterans and young, largely LGBTQ, adults.
Funds raised from the Virtual Gala support its compassionate yet strategic programs that address and prevent homelessness:

To combat family homelessness: Its brand new Family Supportive Housing provides homeless parents and children safe, permanent apartments with access to employment, childcare and health services.
To support veterans: Jericho's three state-of-the-art Veterans Residences in the Bronx and affordable housing in Queens provide the stability of housing with employment, mental health and wellness. Jericho Veteran Employment Program (JVEP), Supportive Services for Veteran Families (SSVF) and Rapid Rehousing extend Jericho's veteran services to their specific needs.
To address joblessness: Its successful Workforce Opportunities (WfO) program provides career counseling and job placement services to hundreds of individuals in Jericho's community to include veterans and young adults.
To confront systemic racism: Its commitment to Diversity, Equity and Inclusion sets specific goals for how it collaborates respectfully and effectively with its clients, vendors, and employees.
About Jericho Project: Inspired by the belief that transformation can occur in every individual, Jericho Project steadfastly works to end homelessness at its roots by creating a community that inspires individual change, fosters sustainable independence, and motivates men and women to reach their greatest potential.
Jericho Project employs rigorous fiscal discipline and works with valued public-private partnerships and a foundation of dedicated donors, to advance its mission. Jericho's housing and extended services cost $15,000 per person annually, compared to $32,000 for a single shelter, $50,000 for a family shelter, and $168,000 for a jail cell annually.
For more information: jerichoproject.org | @jerichoproject1983
Contact: Lynthia Romney, romneycom@gmail.com 914-589-2140