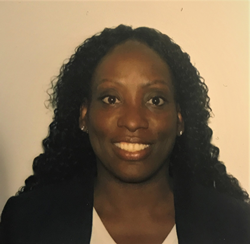 With Karen Wharton's extensive background in health care, management processes and advocacy, she will be an invaluable advisor as we work efficiently and effectively in serving vulnerable New Yorkers during the pandemic and beyond. -- Jericho Project Board President Miriam Boublik
NEW YORK (PRWEB) September 15, 2020
Jericho Project, a nationally-acclaimed nonprofit ending homelessness at its roots, has welcomed U.S. Air Force veteran Karen Wharton to its Board of Directors. An accomplished hospital administrator and former nurse with Master's Degrees in Emergency Management and International Relations, Wharton brings a wide range of executive skills, including veteran's services and community outreach, to the organization.
"We are honored to have Karen Wharton join our Board. With her extensive background in health care, management processes and advocacy, she will be an invaluable advisor as we work efficiently and effectively in serving vulnerable New Yorkers during the pandemic and beyond," said Miriam Boublik, Jericho Project Board President.
Jericho Project has been expanding its Board of Directors this year to ensure that the 37-year-old nonprofit continues to address the deepening needs of those hardest hit by the COVID health crisis. Among the 2,500 New Yorkers Jericho Project serves annually, its dedicated programs for veterans, young – largely LGBTQ – adults and families will be vital to the City's ability to rebound.
Wharton offers the added insights of having lived at Jericho's award-winning Kingsbridge Terrace Veterans Residence. While she was serving her country during Superstorm Sandy, her home was flooded rendering it uninhabitable. Jericho Project afforded her the chance to rebuild her life with employment and education after she returned to New York.
"Karen has contributed expertise, time and passion to Jericho over the last five years. We have been fortunate to have her as a persuasive voice on the transformative importance of her to government leaders, partners, donors and community members," said Tori Lyon, Jericho Project CEO.
With nine supportive housing residences and apartments across the five boroughs, Jericho Project's comprehensive counseling services, include employment, mental health and family reunification, have enabled 95% of residents maintain stable housing, and 90% of those affected by substance abuse to maintain their sobriety.
Wharton is a full time Administrator on Duty and Assistant Director of Nursing at Metropolitan Hospital Center in New York, while concurrently pursuing her Doctor of Education degree. She holds an M.P.A. in Emergency Management, majoring in Emergency and Disaster Management with a focus on Homeland Security, from Metropolitan College of New York (Summa Cum Laude), and an M.A. in International Relations Security and Intelligence from Webster University Athens, Greece (GPA 3.98), and a Bachelor of Science in Nursing, from the College of New Rochelle.
Prior to her current position, she worked for James J. Peters (JJP) VA Medical Center New York, where she was and Emergency Management Specialist; at New York City Health and Home Care as an Assistant Director, including training, recruitment and education, and as a critical care nurse in obstetric and neonatal care at New York-Presbyterian/Columbia.
She was recruited by the United States Air Force as a Captain from 2010-2014, bringing years of clinical and administrative experience to the military. Over the course of her career, she has been a tireless advocate for fighting veterans' homelessness and improving maternal/child health care. She successfully lobbied state legislators to increase the minimum wage and brought awareness to Veteran's supportive housing programs. As a volunteer for the American Red Cross, she was part of the team that handled the Miracle on the Hudson. She participated in the New York City First Lady Chirlane McCray's initiative to combat mental health disparities, making it easier for New Yorkers to get treatment. She has been featured as a spokesperson for Jericho's Veterans' Initiative in the New York Daily News, WINS-AM, Fox5 New York and News 12 Bronx among many. A traveling and humanitarian enthusiast, Wharton has visited 20 countries.
"A great idea will only prosper if the person who has it can inspire others to believe in it. Jericho Project showed me there's one sure way to do that – join them! That is why I encourage corporate partners, volunteers and community partners to get involved in this important work," Wharton said.
About Jericho Project: Inspired by the belief that transformation can occur in every individual, Jericho Project steadfastly works to end homelessness at its roots by creating a community that inspires individual change, fosters sustainable independence, and motivates men and women to reach their greatest potential. For 37 years, Jericho has provided supportive housing and counseling services to thousands of individuals experiencing chronic homelessness and substance abuse.
Jericho Project employs rigorous fiscal discipline and works with valued public-private partnerships and a foundation of dedicated donors, to advance its mission. Jericho's housing and extended services cost $13,000 per person annually, compared to $32,000 for a single shelter, $50,000 for a family shelter, and $168,000 for a jail cell annually.
For more information please see: jerichoproject.org | @jerichoproject1983