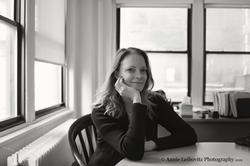 As the COVID health crisis has demonstrated, mental and physical wellness are closely linked and can be powerful forces in getting a person back on their feet. -- Jericho Project CEO Tori Lyon
NEW YORK (PRWEB) July 23, 2020
Jericho Project, a nonprofit leader ending homelessness at its roots, has been awarded a grant of $270,000 from the van Ameringen Foundation to expand the Jericho Therapy Program (JTP) delivering vital mental health services to formerly homeless individuals.
"Mental health is key to helping our clients cope with the trauma of homelessness, regain stability and move on to more fulfilling lives. As the COVID health crisis has demonstrated, mental and physical wellness are closely linked and can be powerful forces in getting a person back on their feet," said Jericho Project CEO Tori Lyon.
"Jericho Project's bold initiative is bringing much-needed mental health support to vulnerable New Yorkers. We know that this kind of preventive care is vastly more effective for people – and less taxing on the city – than emergency care," said Hugh Hogan, Executive Director, the van Ameringen Foundation. The Foundation is an urban leader in early intervention, advocacy and increased accessibility of mental health services for people and communities with limited financial means and opportunities.
Jericho annually serves 2,500 adults, children, veterans and young, largely LGBTQ, adults through access to housing and comprehensive services, such as employment and training, wellness and family reunification.
Mental health services enabled by the grant will include short- and long-term counseling, evidenced-based treatments and group facilitations such as bereavement. This on-site support is especially important during social distancing, enabling Jericho clients to access the care they need by reducing referrals and unnecessary travel to outside providers.
The three-year grant will allow the addition of a full-time Licensed Clinical Social Worker (LCSW) to join the JTP Clinical Therapist currently serving veterans and young LGBTQ adults. Initially, this individual will focus on four programs for other Jericho clients living at three supportive housing residences and in separate supportive apartments throughout the city.
These professionals will operate as part of Jericho's clinically-trained mental wellness team that also includes three LCSW supervisors, four Licensed Mental Health Clinician (LMSW) supervisors,  and twelve program staff with a Master's Degree in Social Work. Jericho follows best practices with mandatory clinical staff trainings on advancements in and changes to the therapeutic landscape.
This is consistent with Jericho's pursuit of measurable outcomes for its clients. Overall, Jericho has nine supportive housing residences in New York, offering comprehensive counseling services that have enabled 95% of residents maintain stable housing, and 90% of those affected by substance abuse to maintain their sobriety.
About the van Ameringen Foundation: From its inception in 1950, the Foundation has funded prevention, education, and direct care in the mental health field, as well as advocacy efforts to achieve systems change locally and nationally. The emphasis continues to be on assisting people and communities with limited resources and opportunities to access preventive, early intervention and effective mental health treatment.
https://www.vanamfound.org
About Jericho Project: Inspired by the belief that transformation can occur in every individual, Jericho Project steadfastly works to end homelessness at its roots by creating a community that inspires individual change, fosters sustainable independence, and motivates men and women to reach their greatest potential. For 37 years, Jericho has provided supportive housing and counseling services to thousands of individuals experiencing chronic homelessness and substance abuse.
Jericho Project employs rigorous fiscal discipline and works with valued public-private partnerships and a foundation of dedicated donors, to advance its mission. Jericho's housing and extended services cost $13,000 per person annually, compared to $32,000 for a single shelter, $50,000 for a family shelter, and $168,000 for a jail cell annually.
http://www.jerichoproject.org | @jerichoproject1983